Don't hesitate to ask
FAQ
Learning to eFoil can be daunting, we are here to make the process as easy as possible.
Our eFoil lessons are a total time of 2 hours long. This is made up of 30 minutes of safety, setup and review with 90 minutes of riding time.
Can I purchase an eFoil with you?

Yes, of course. As a Lift Affiliate, we can get you the best prices on the latest Lift eFoils and accessories.
How long does the battery last?

Lift has batteries rangining from 60 minutes to 2.5 hours of ride time for the eFoil.
We will pick you up from 15th St Boat Ramp in Fort Lauderdale and take you to Mayan Lake for a flat water experience just 5 minutes away.
Just yourself, a bathing suit, towel and sunscreen. We provide everything you need to ride and we also have cold water in the cooler.
Learning to eFoil can be intimidating at first, but with the correct approach this is an intuitive sport that anyone can learn! Here we break down the process into steps and we are able to take our...
Luxury Surf was hands down my favorite because the instructor Mark! What a great teacher!
Mark was amazing! Super professional, explains every move, very nice and friendly!
New Favorite Sporting Activity!
Shop the look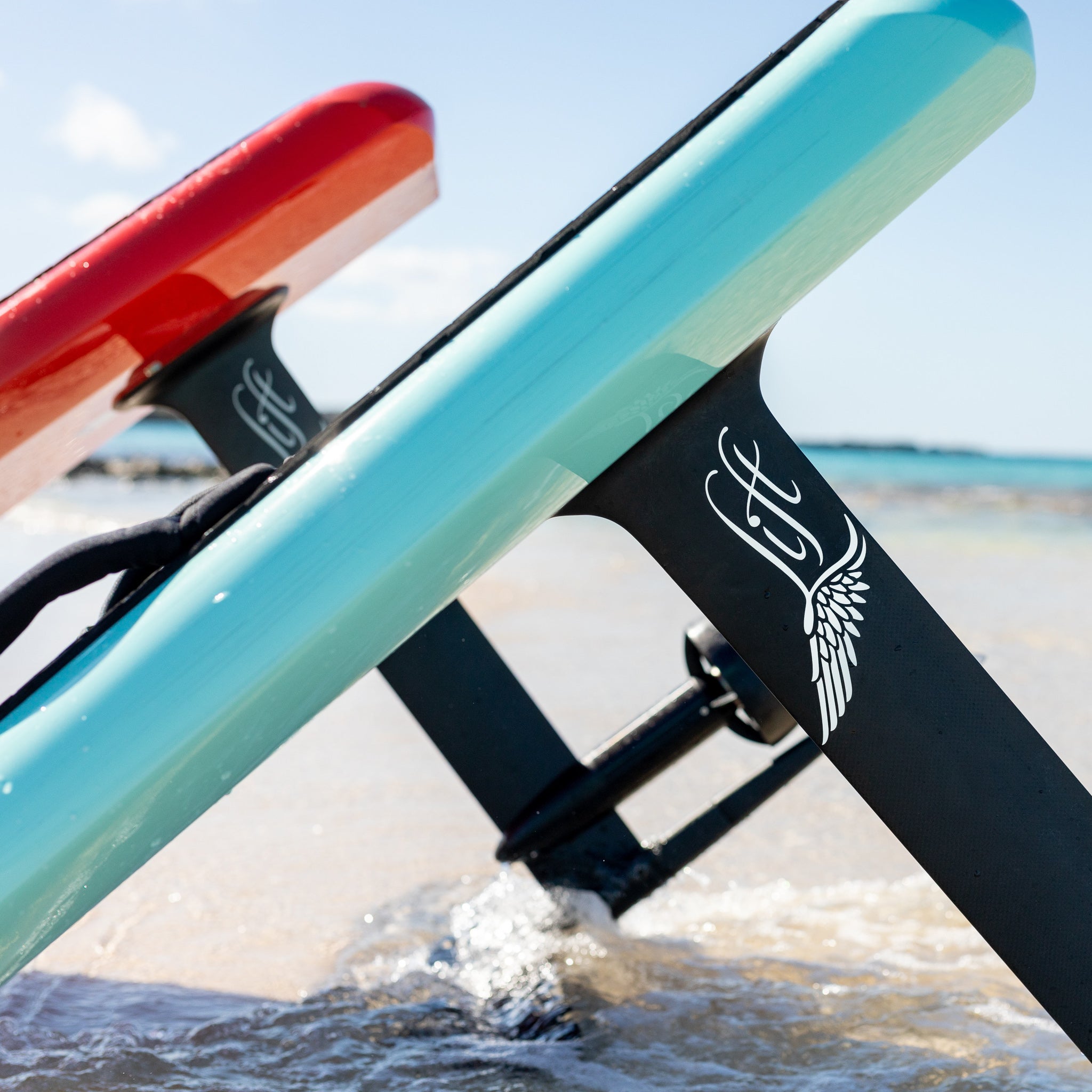 View all