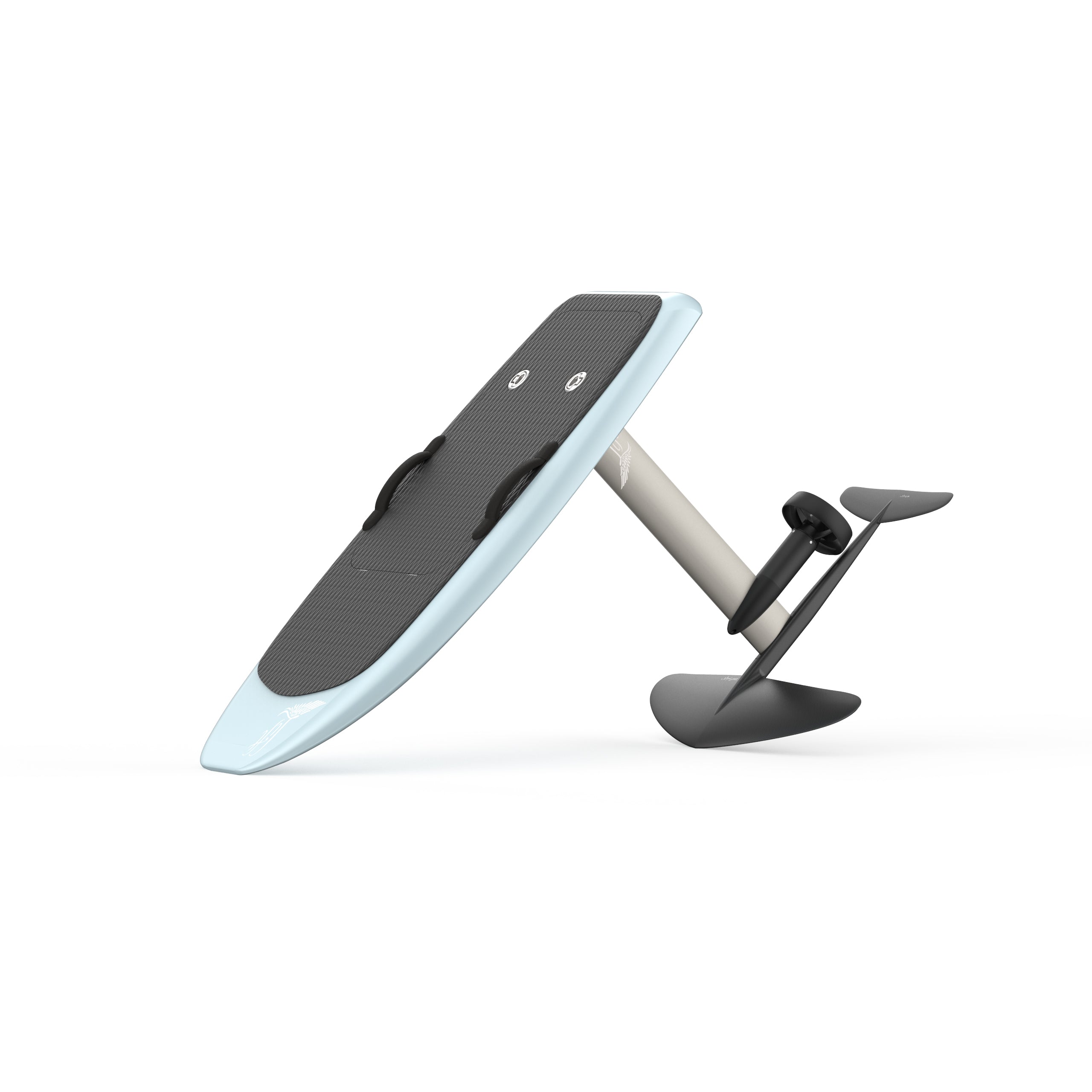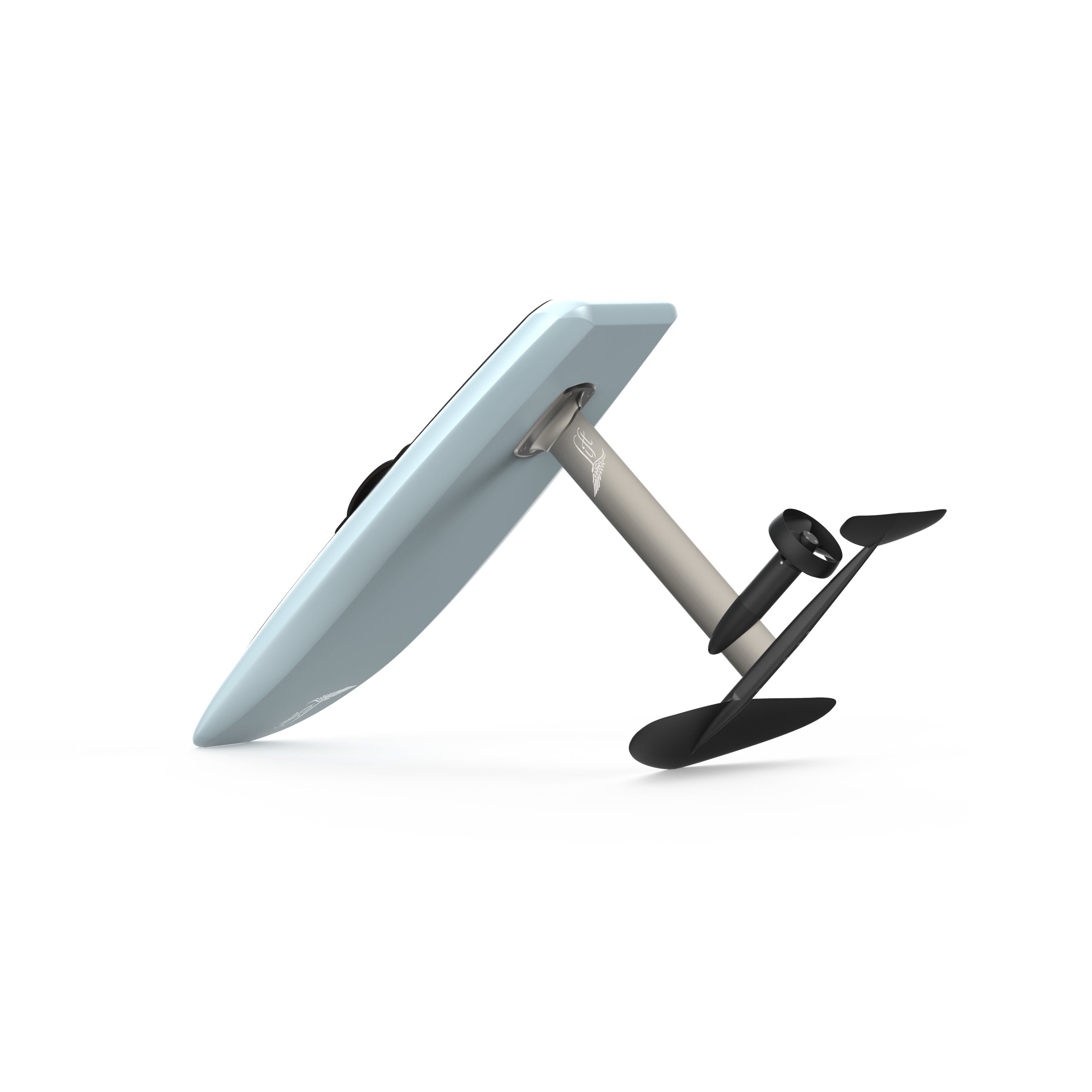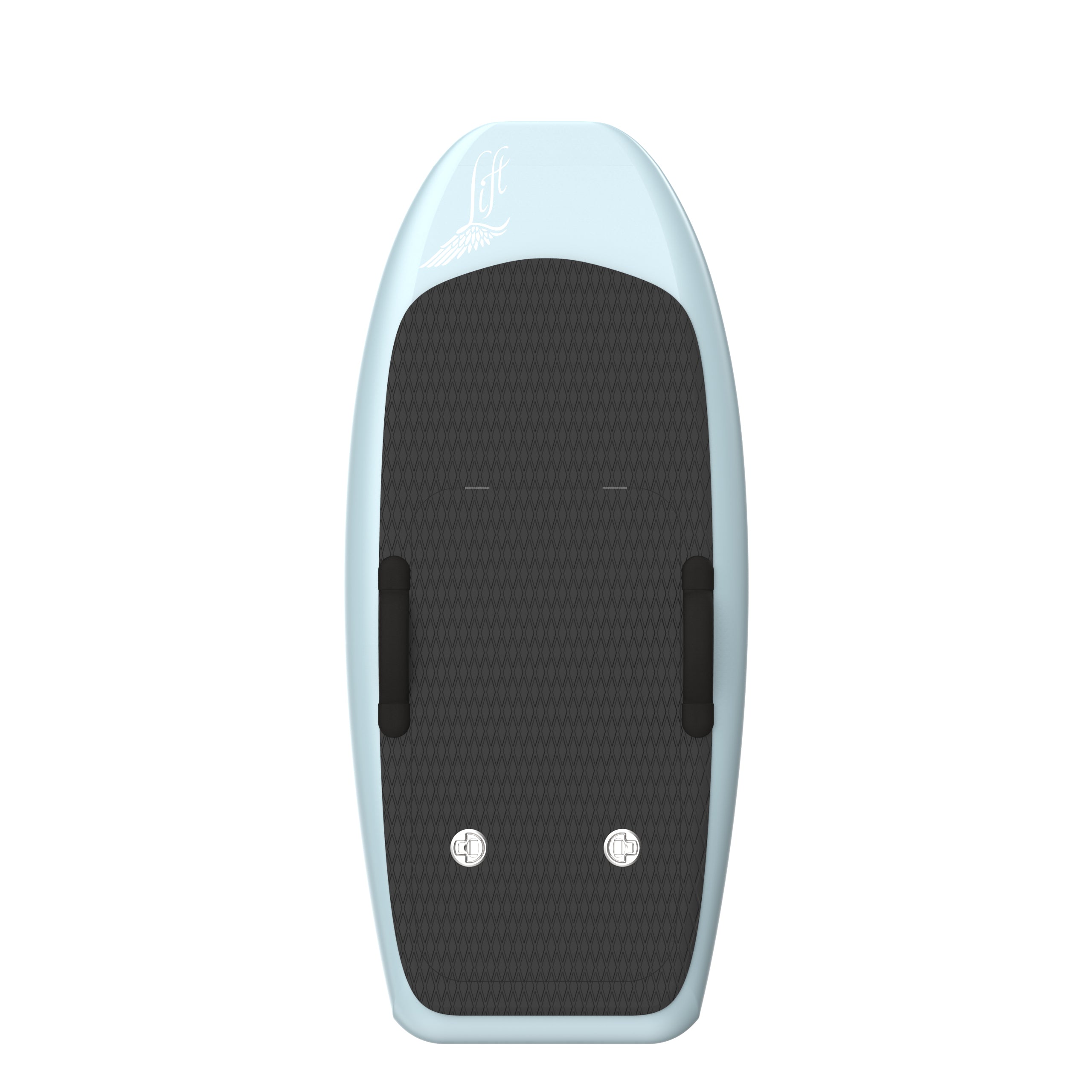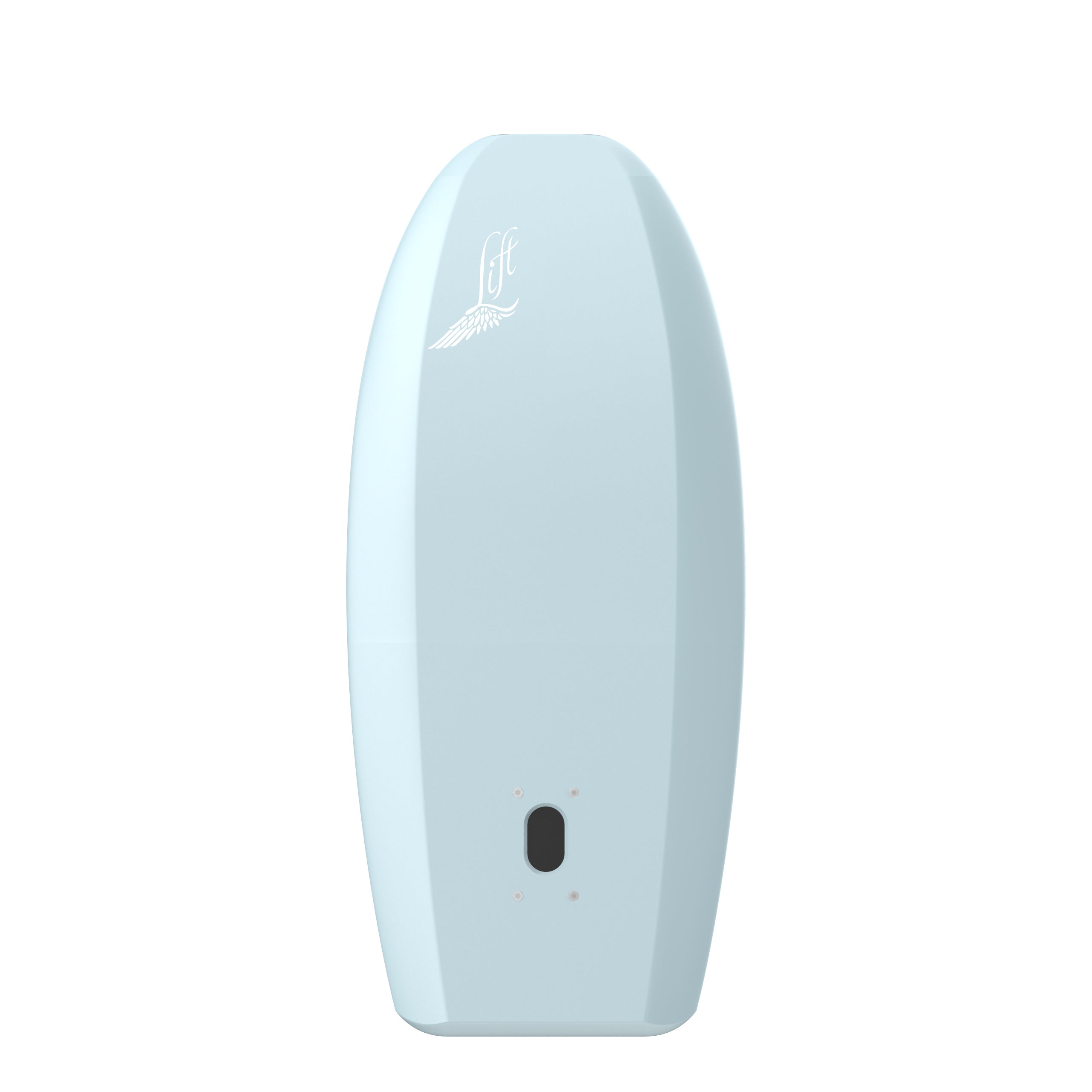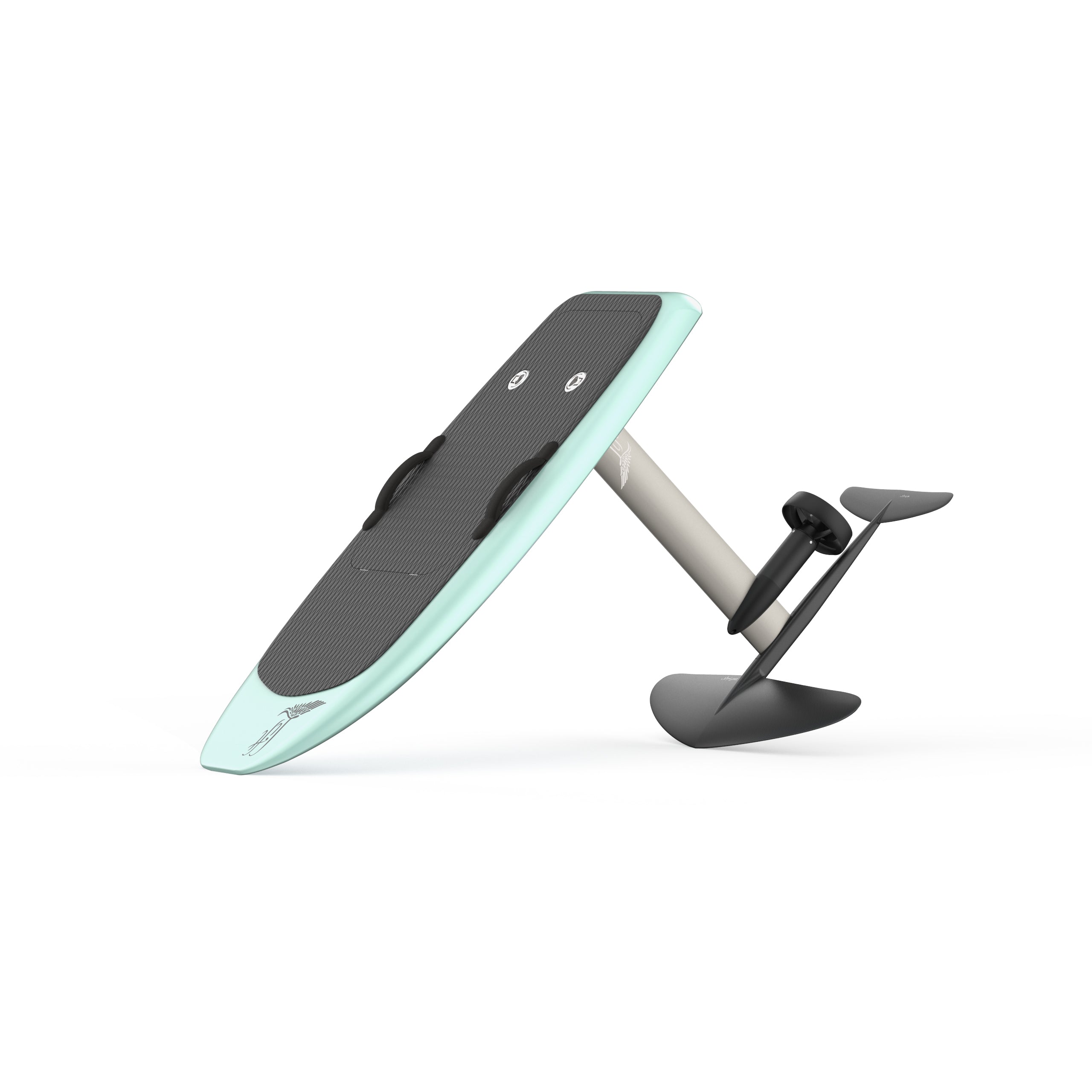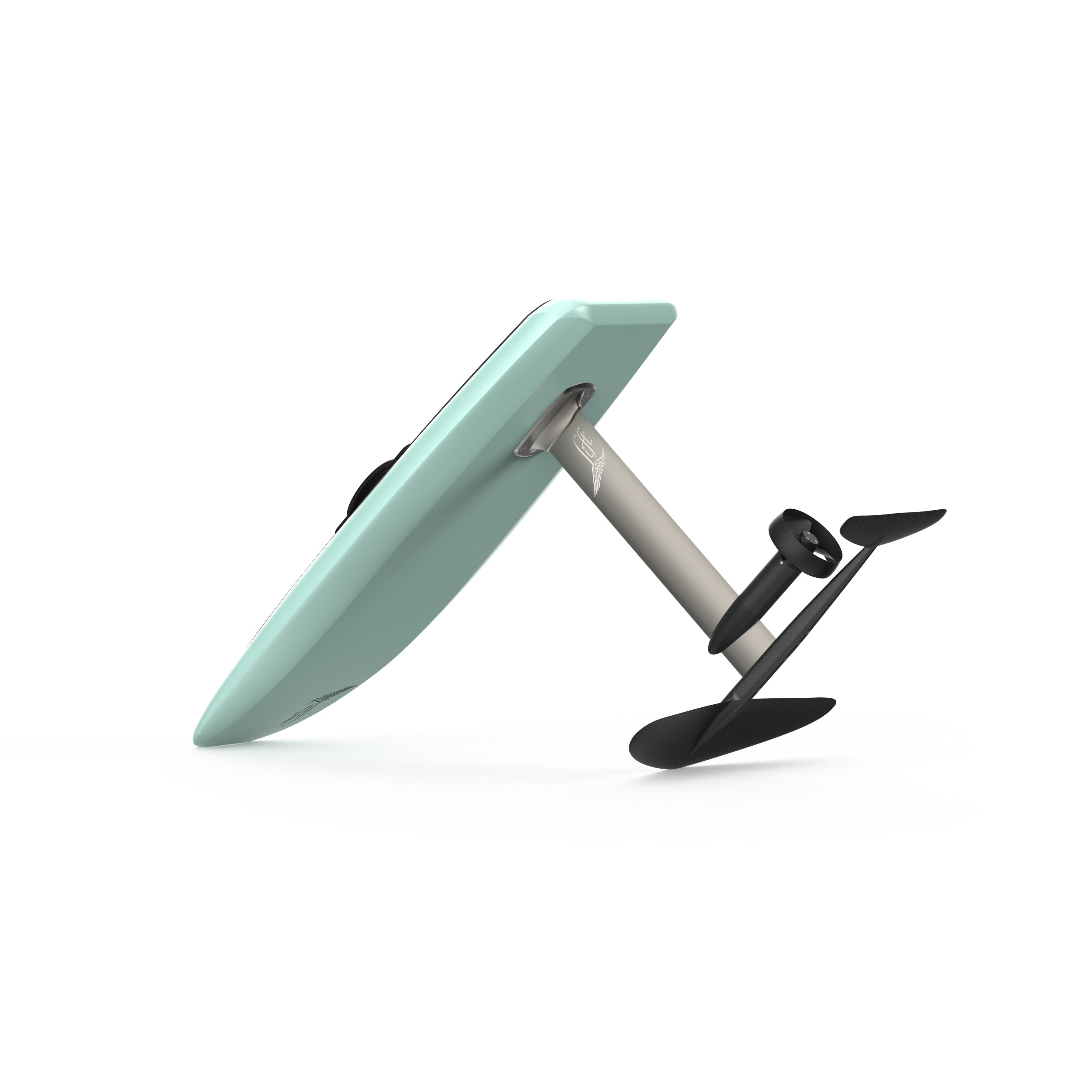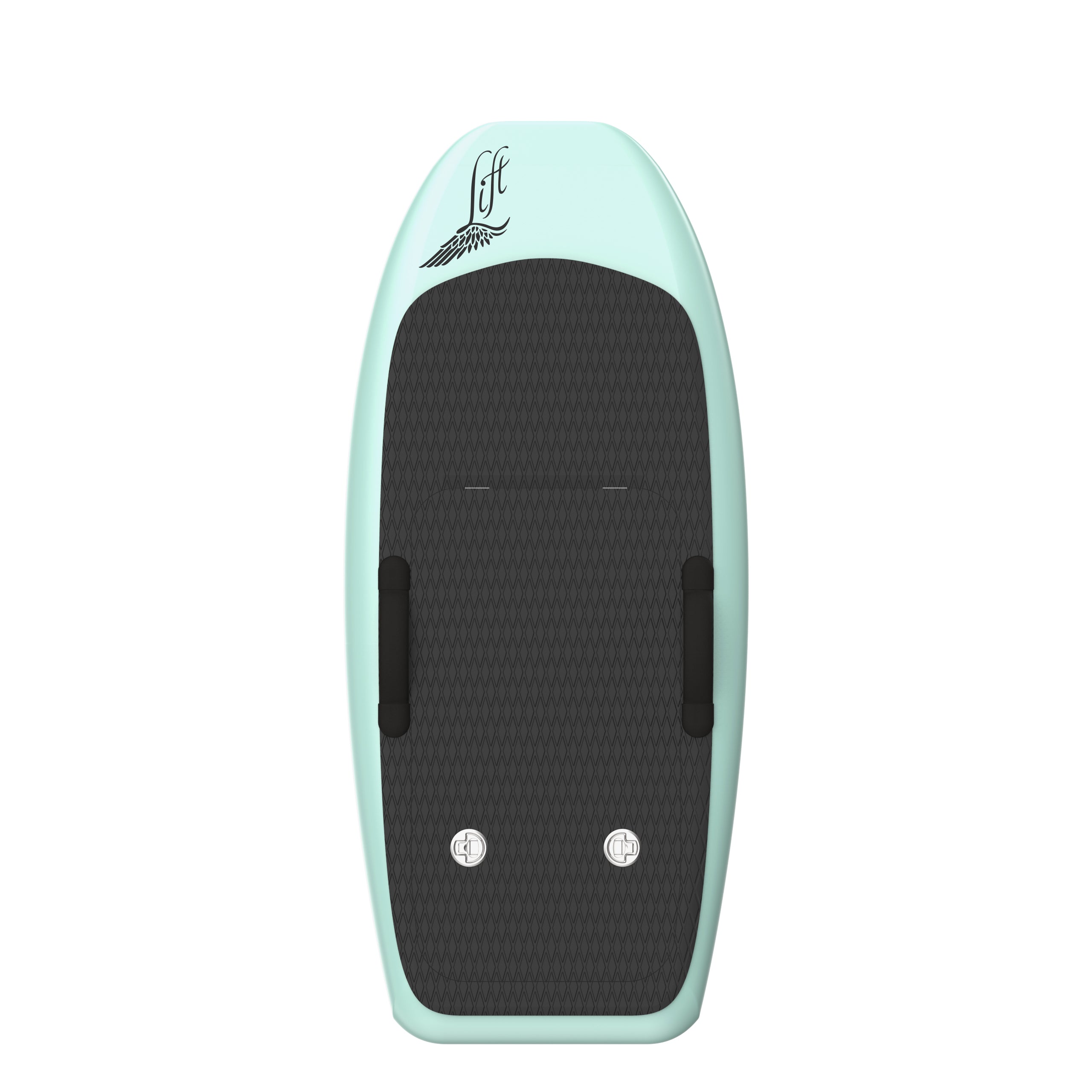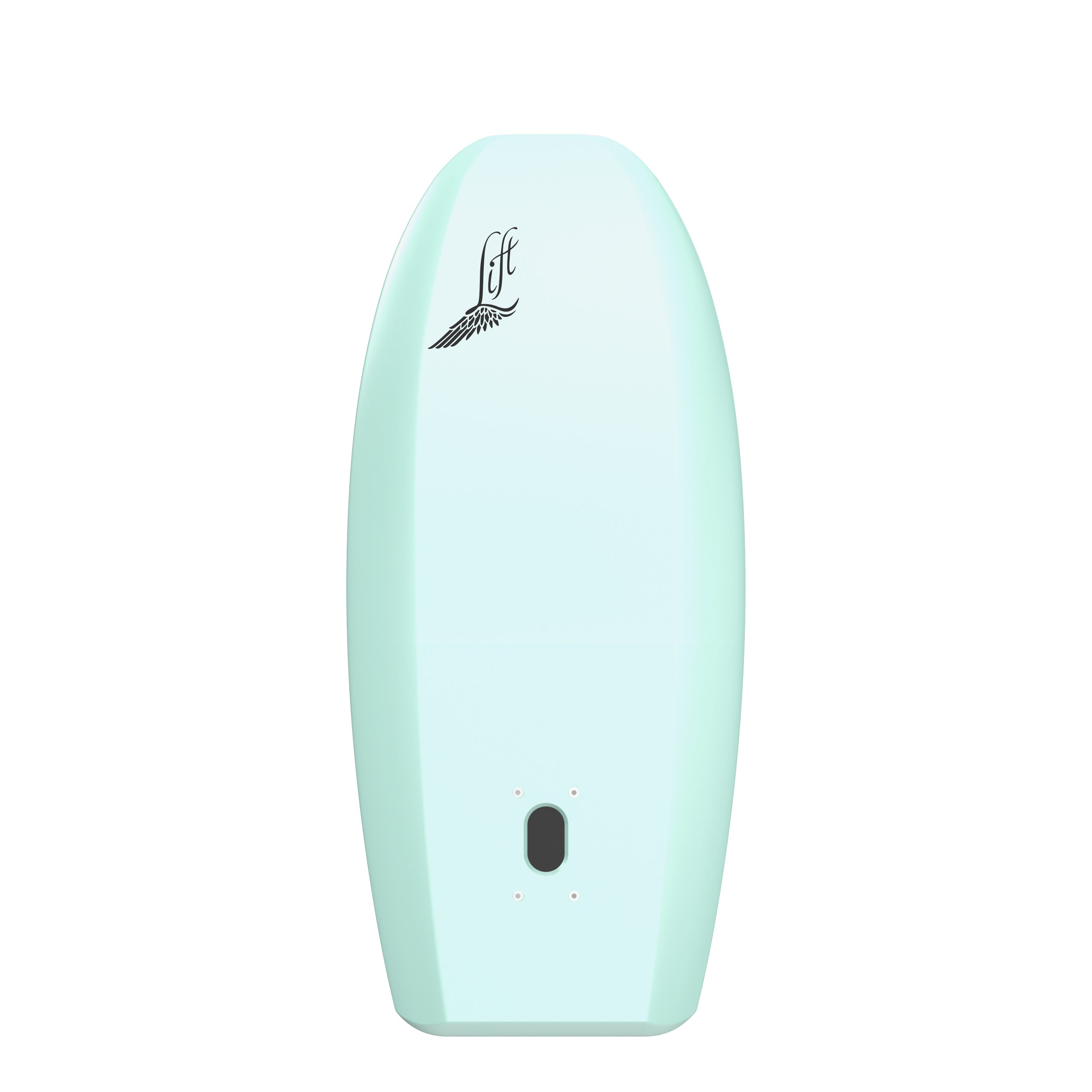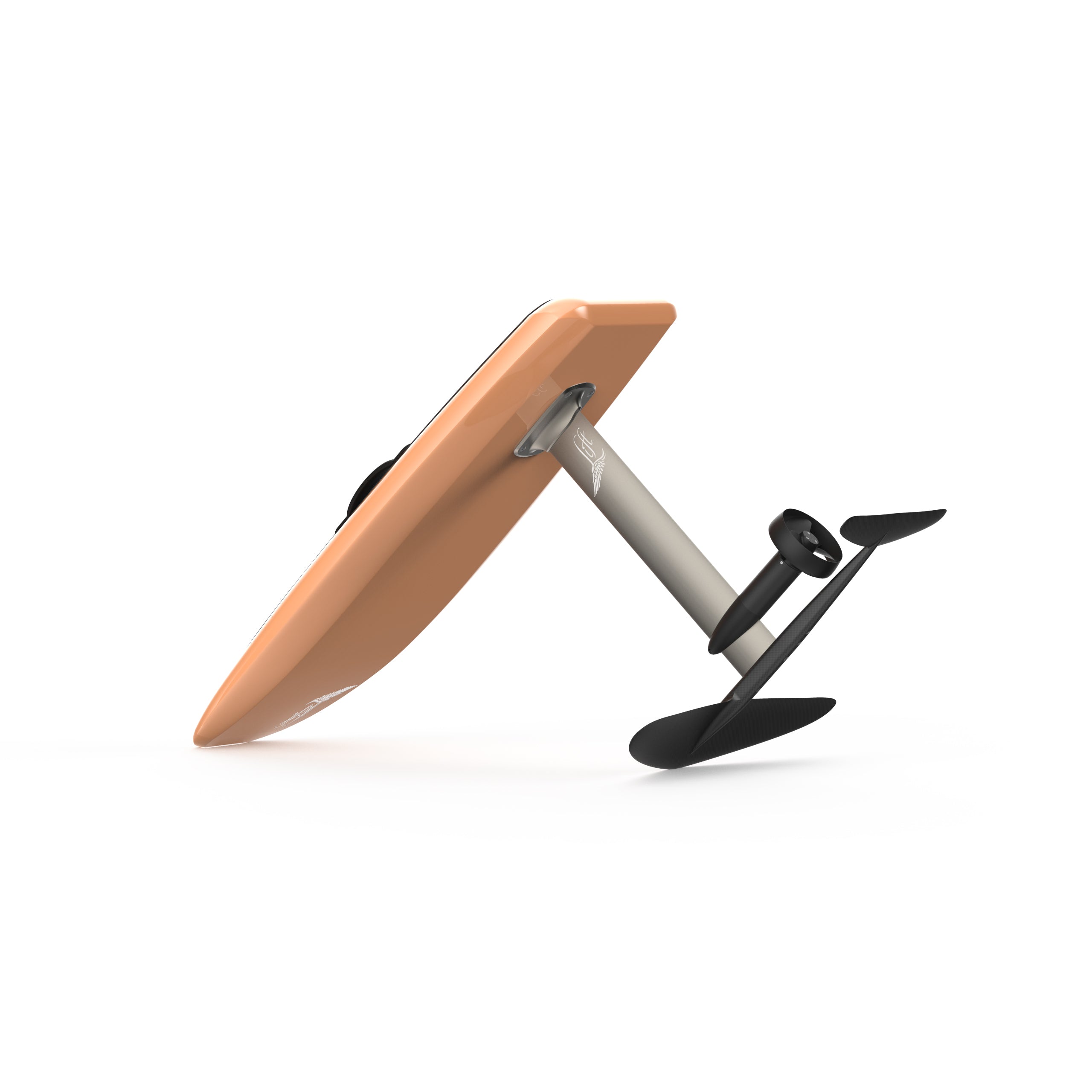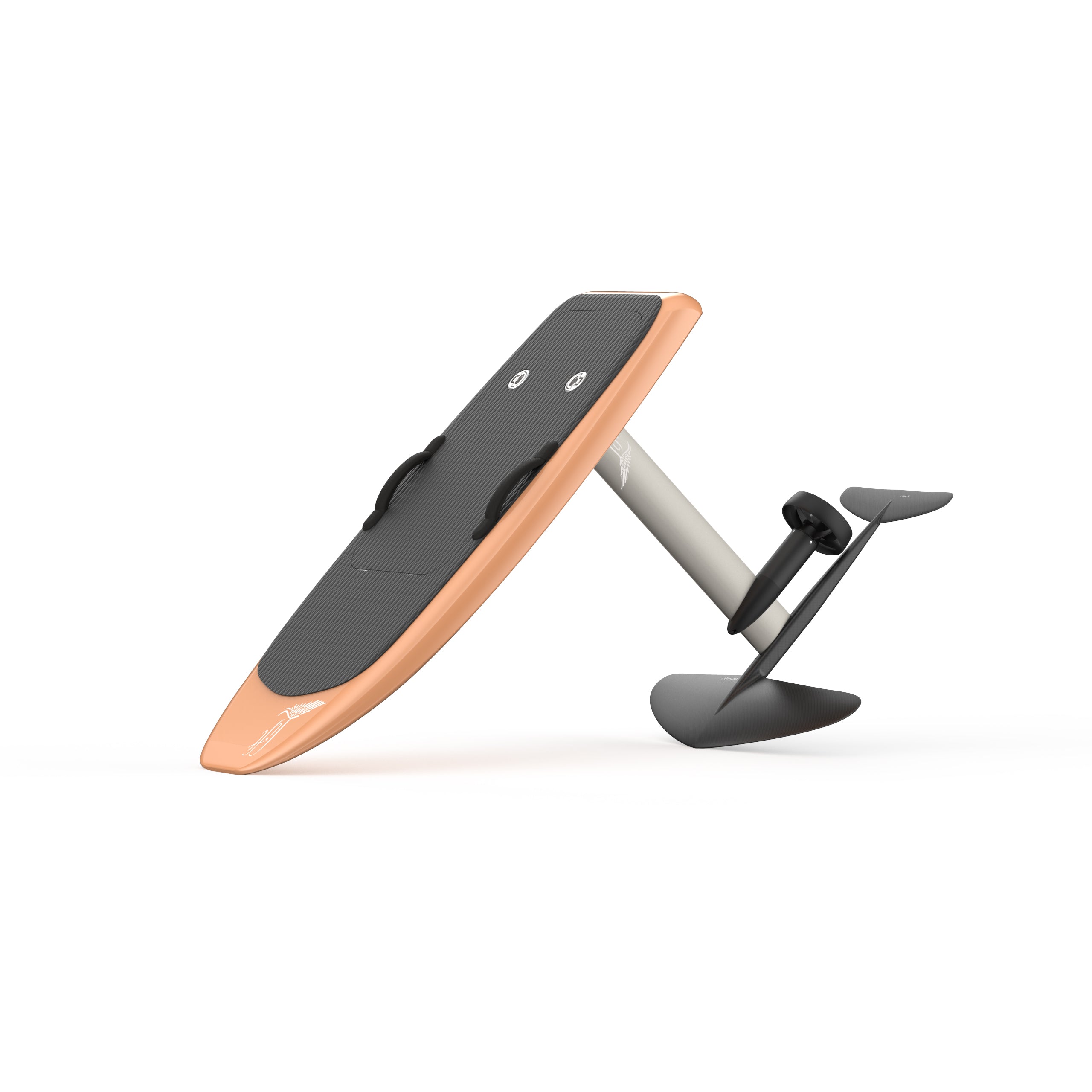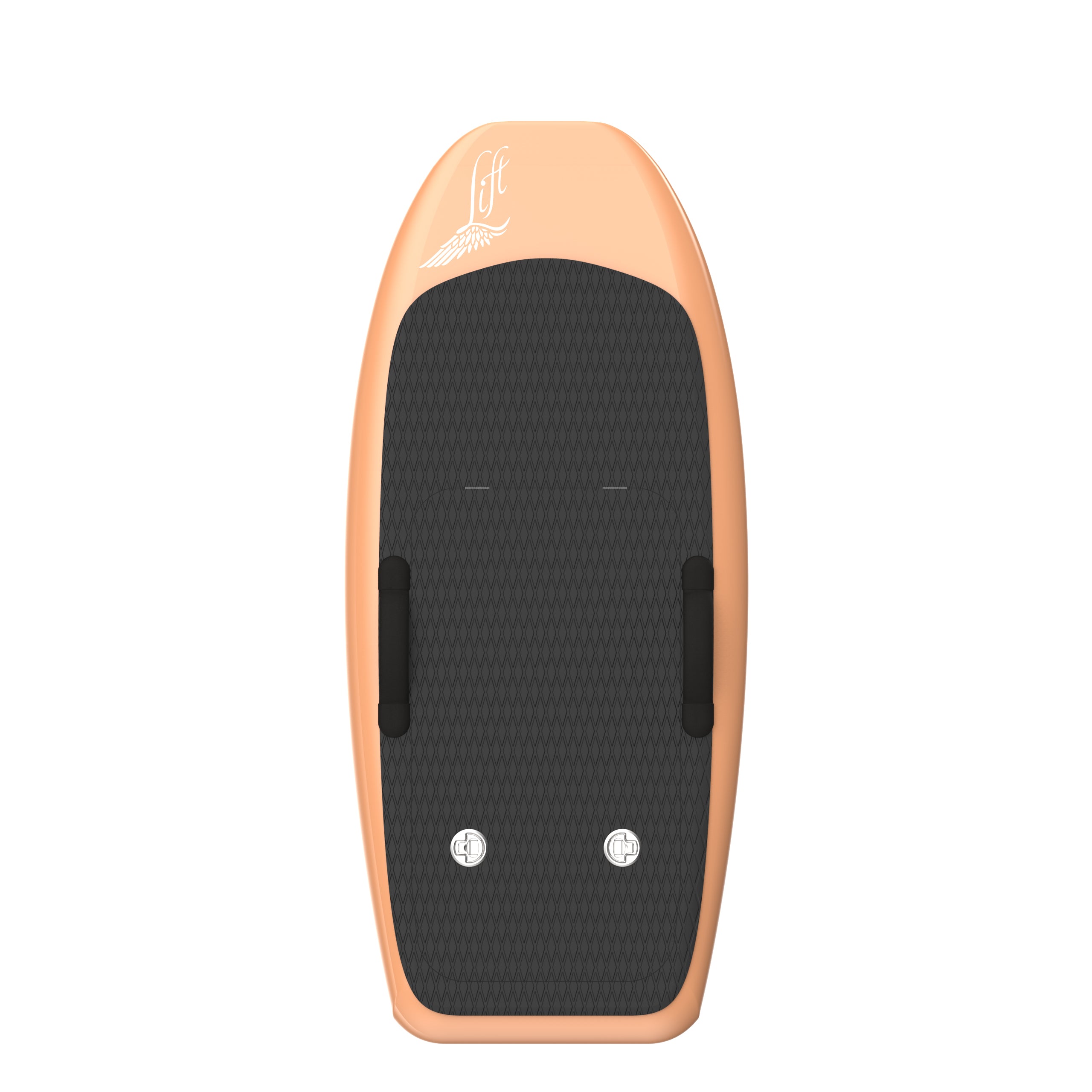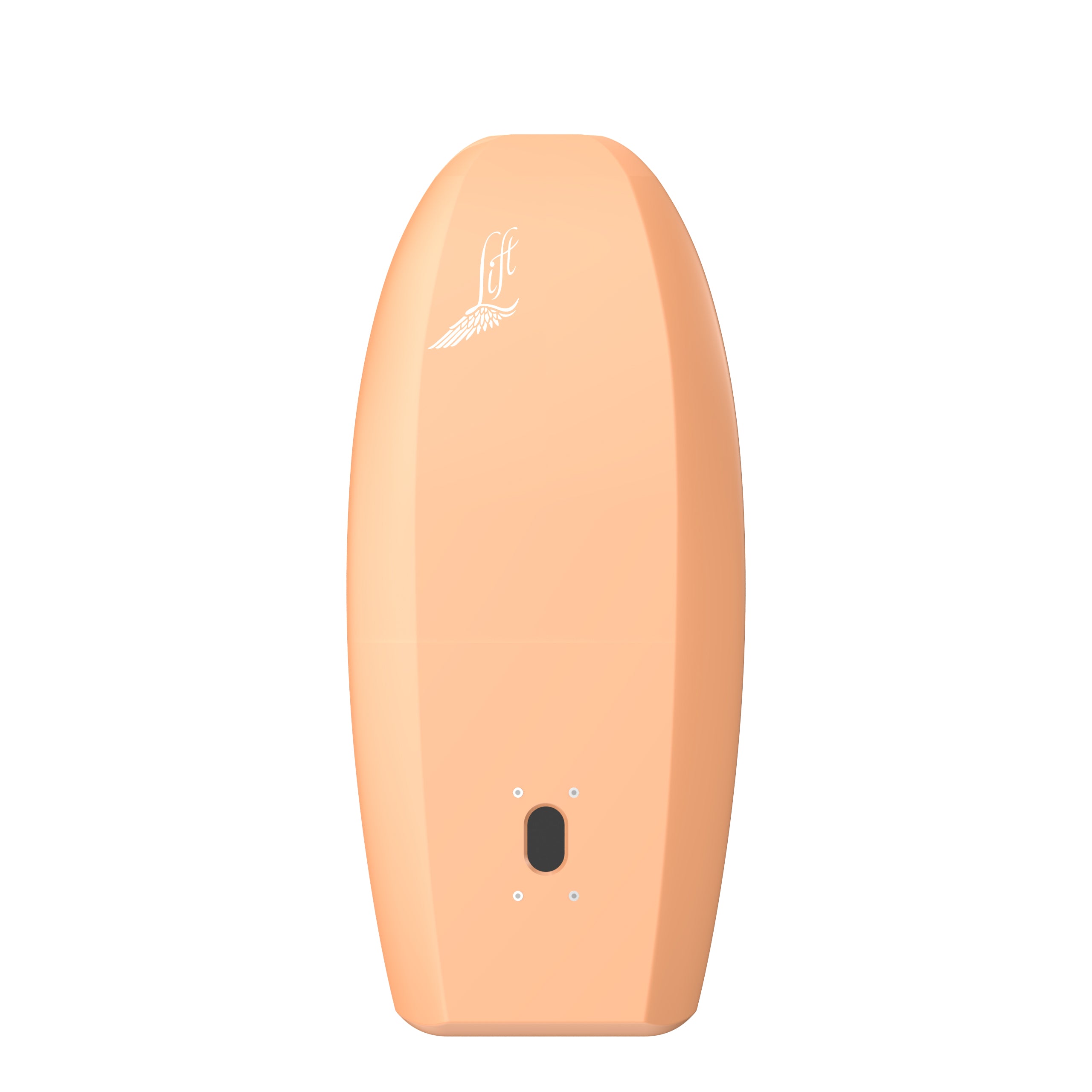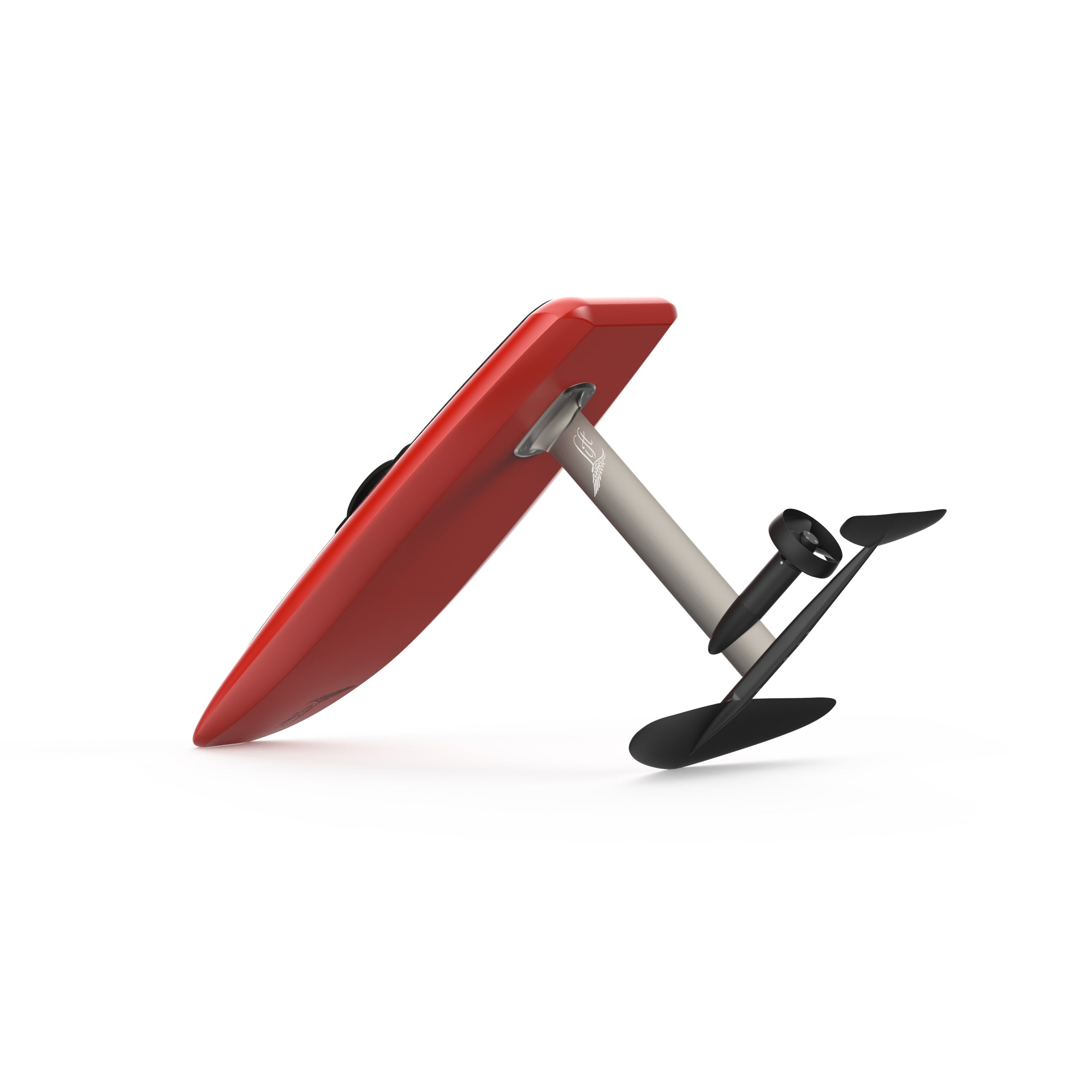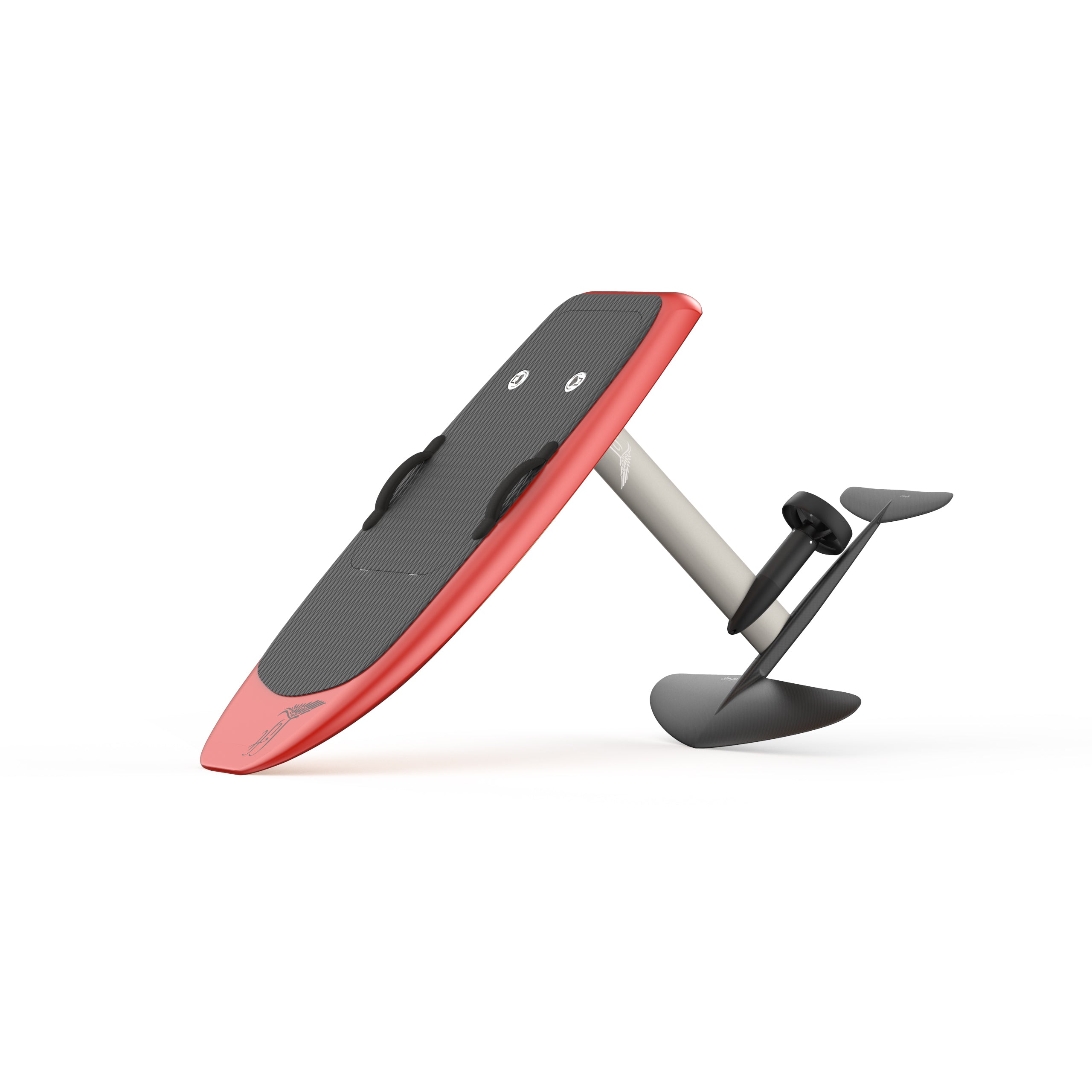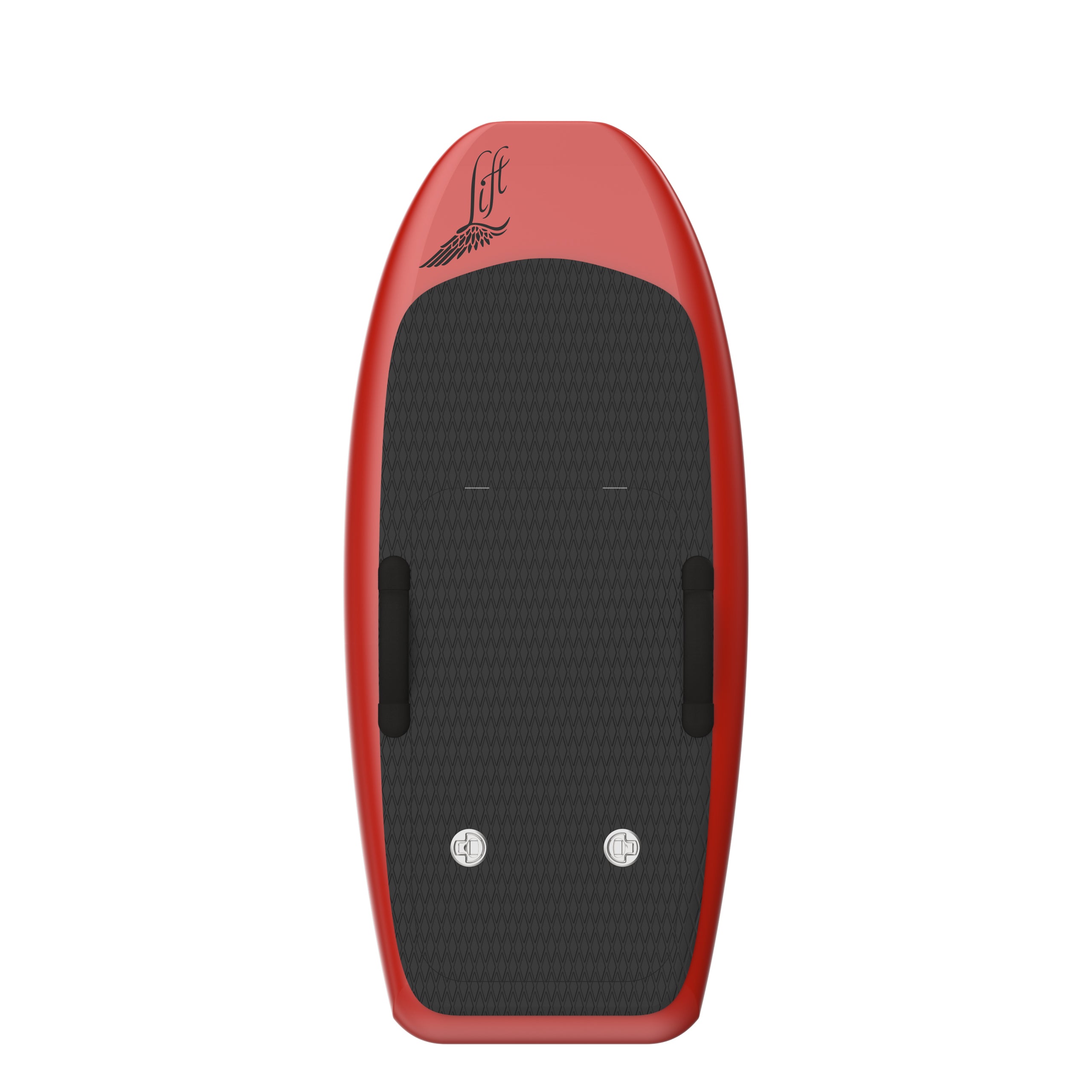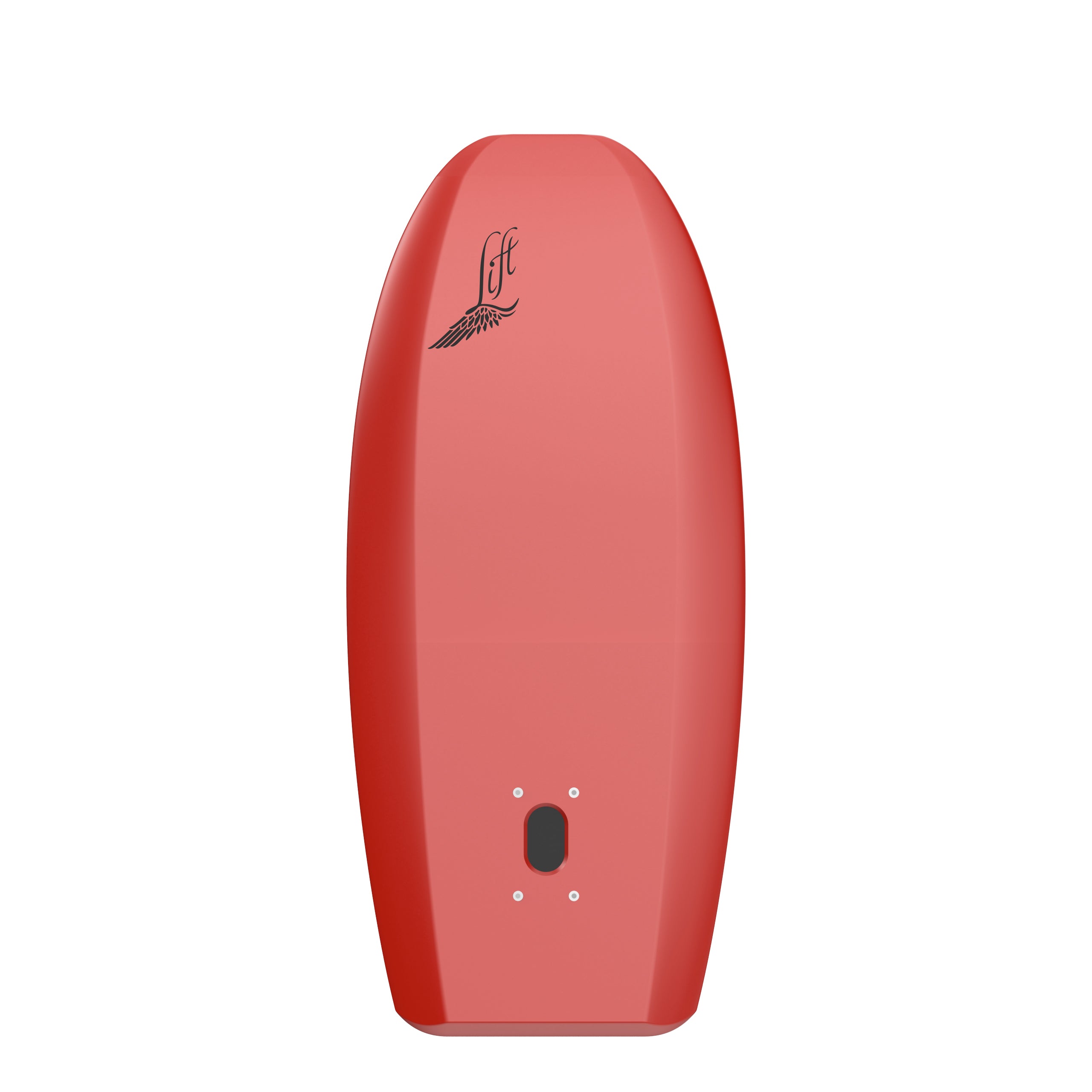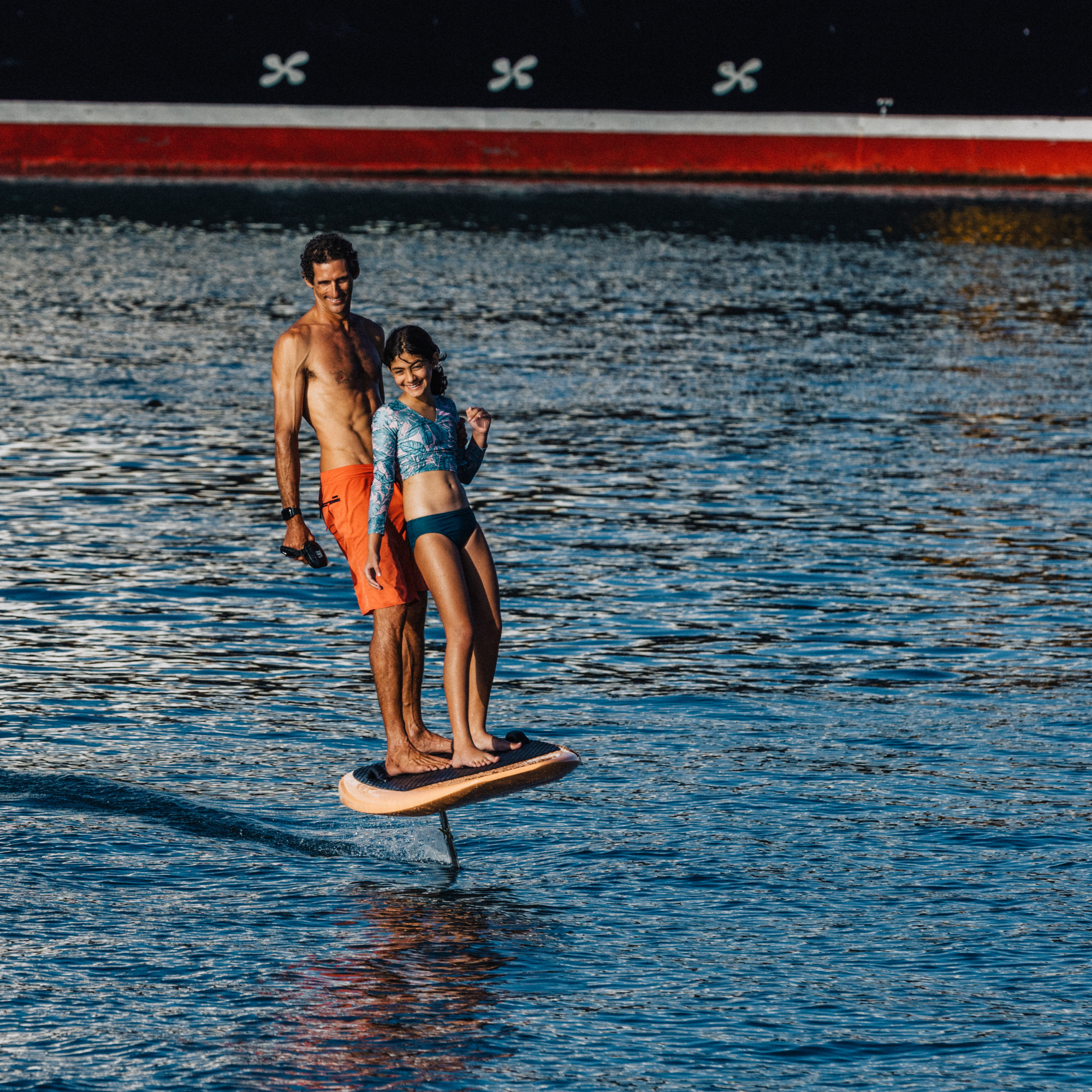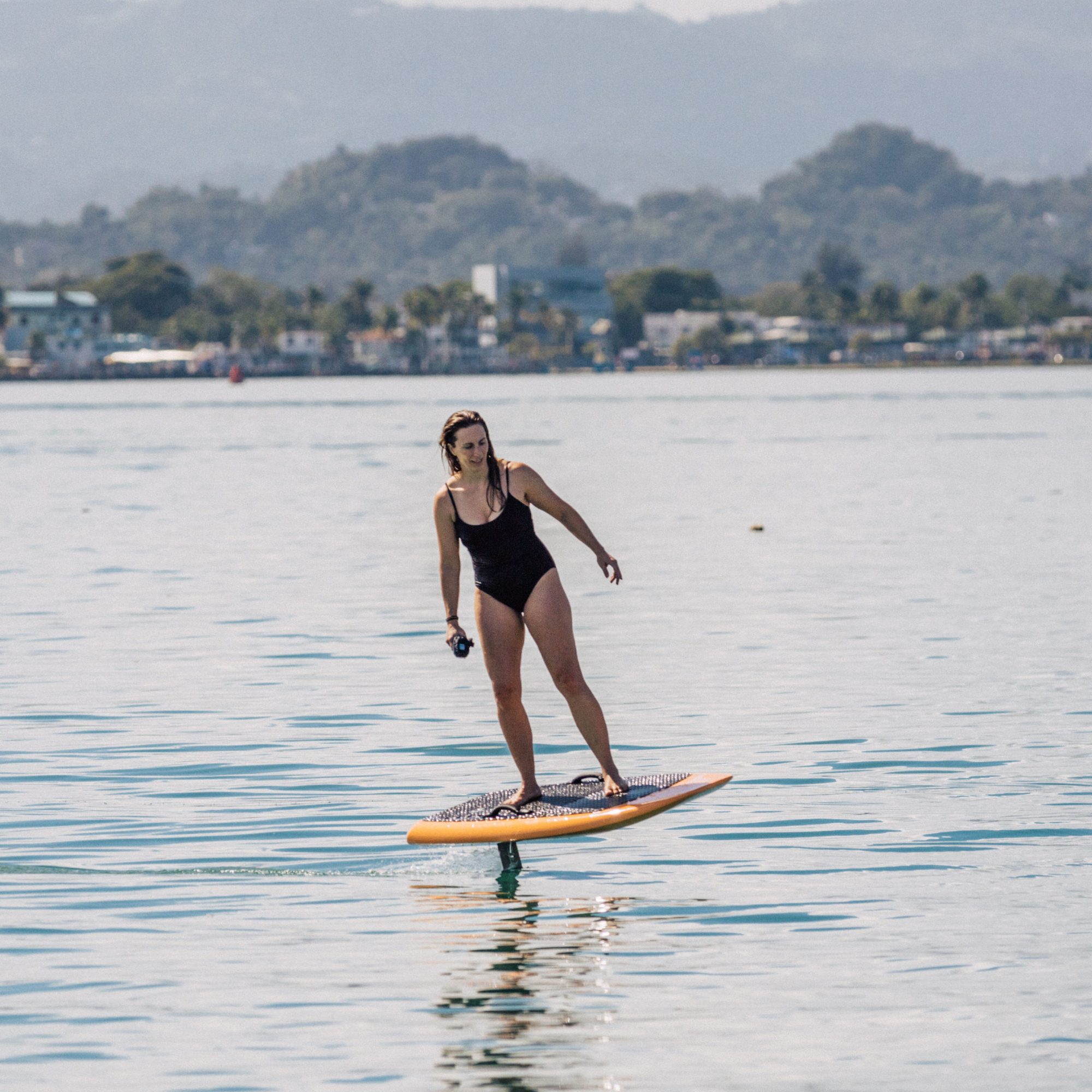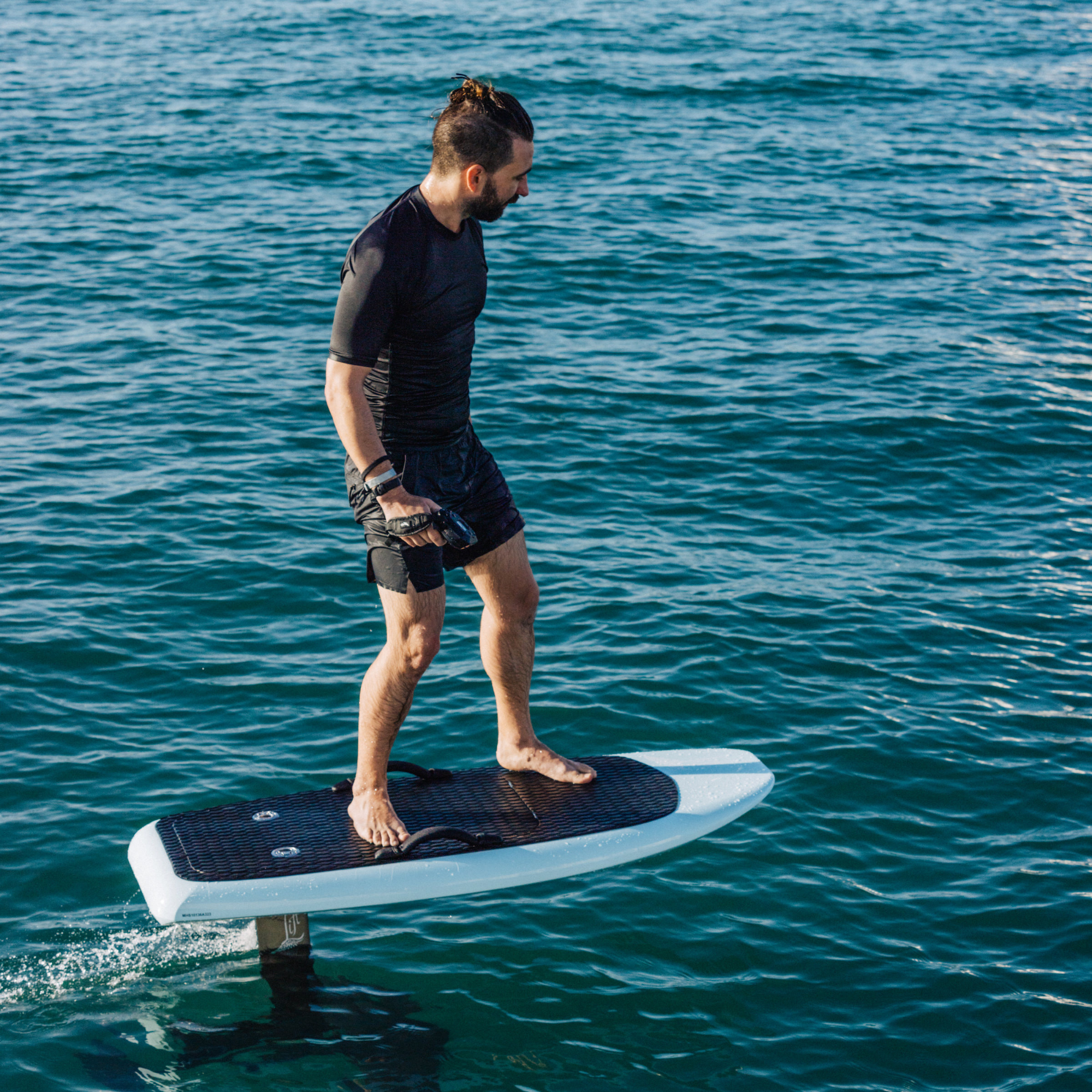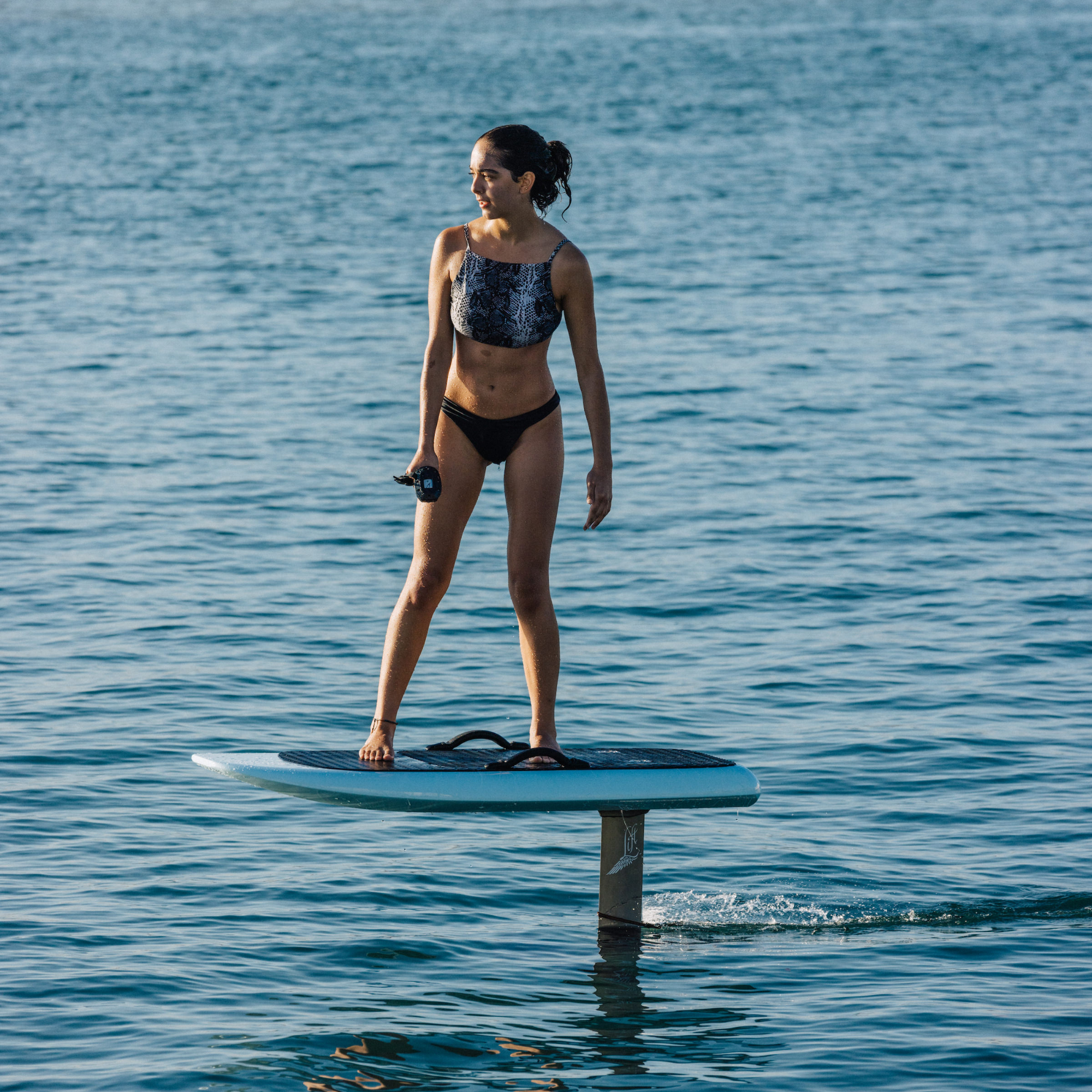 Lift3 F eFoil
The New LIFT3 F mast is made of machined aluminum, which is more durable and stable for our newer riders, versus our elastic and responsive carbon fiber mast on the LIFT3. The LIFT3 F Also features our Lift FRP propeller so you can fly longer and smoother with our new tapered hub design.
Best of all, you can now ride on the industry-leading Lift Foils quality at a new low price of $8,995 when configured with our Light Battery. The gorgeous Lift Foils eFoil design, a truly easy-to-ride, smooth experience, and a durable, best-in-class eFoil for anyone looking to experience the sensation of flight over water.
Get $250 off your Lift eFoil when you take an eFoil Lesson and purchase with us!
Fiberglass board
28" Precision Machined Aluminum mast
Carbon fiber front & back wings
FRP propeller
Bluetooth hand controller
Fast battery charger
eFoil battery
eFoil, mast, and wing bags for safe transport of all included items
Hardware kit
Manual and quick-start guide


The Lift3 F eFoil is smooth and easy to ride, making it the go-to recommendation for anyone new to eFoiling. Lift's eFoil technology combines a state-of-the-art battery, a custom shaped, ultra-durable aerodynamic board, their next-generation propulsion system, carbon fiber hydrofoil components, and a Bluetooth hand controller for the ultimate watersports experience. This package is available in two versatile sizes: 4'9" & 5'4". Lift introduced two brand new colors to the line of Lift3 F - Iceberg Blue & Sunset Peach.
Expert Lifetime Support
Price Match Guarantee
30 Day Returns*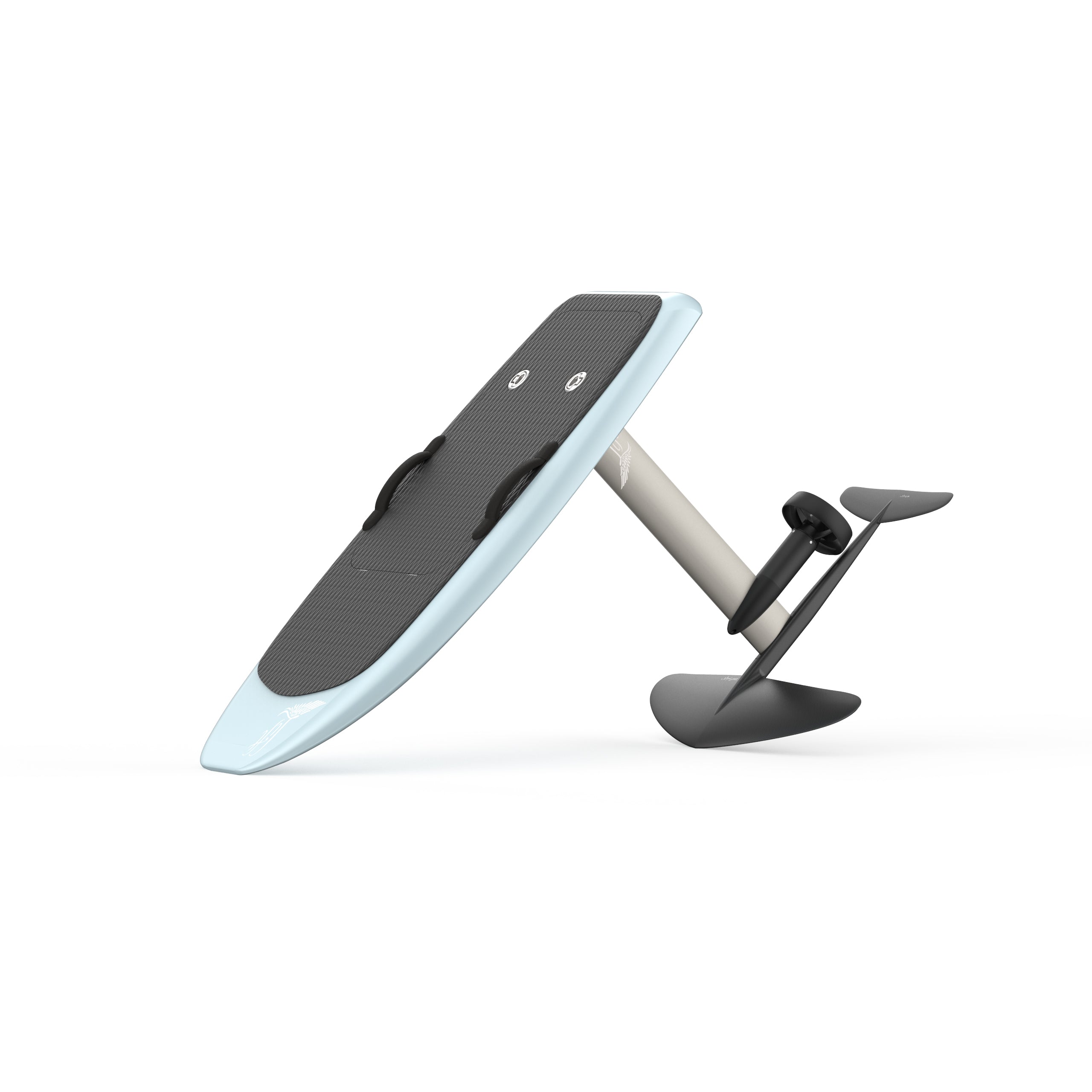 FAQ
Our most common questions answered:
The LIFT4 eFoil goes up to 30 mph! This is the fastest, lightest and strongest eFoil to date. That being said, flying 30mph is the
Lift Foils is the pioneer and inventor of the eFoil. We stand by the performance and brand of the original!
Yes! We offer lessons in Fort Lauderdale and all across South Florida, allowing you to try before you buy. This is a 2 hour lesson experience with a professional instruction and perfect flat water to learn. Call Us (954) 247-1321 or Book Your eFoil Lesson
Your eFoil order includes:

Fiberglass board
Fiberglass mast
Carbon fiber front & back wings
Updated hand controller
Battery charger
eFoil battery (whichever you choose at checkout)
eFoil, mast, and wing bags for safe transport of all included items
Hardware kit
The Lift eFoil is very user friendly and easy to ride in your first lesson. Within the first hour, we strive to get riding on the board and practicing flite! Learn more about the full efoil learning process.
With us, you can
Learn To Fly
An eFoil Lesson is the perfect jumpstart to your eFoiling journey. Try before you buy and dive into a professionally instructed private efoiling session or bring friends along to learn too!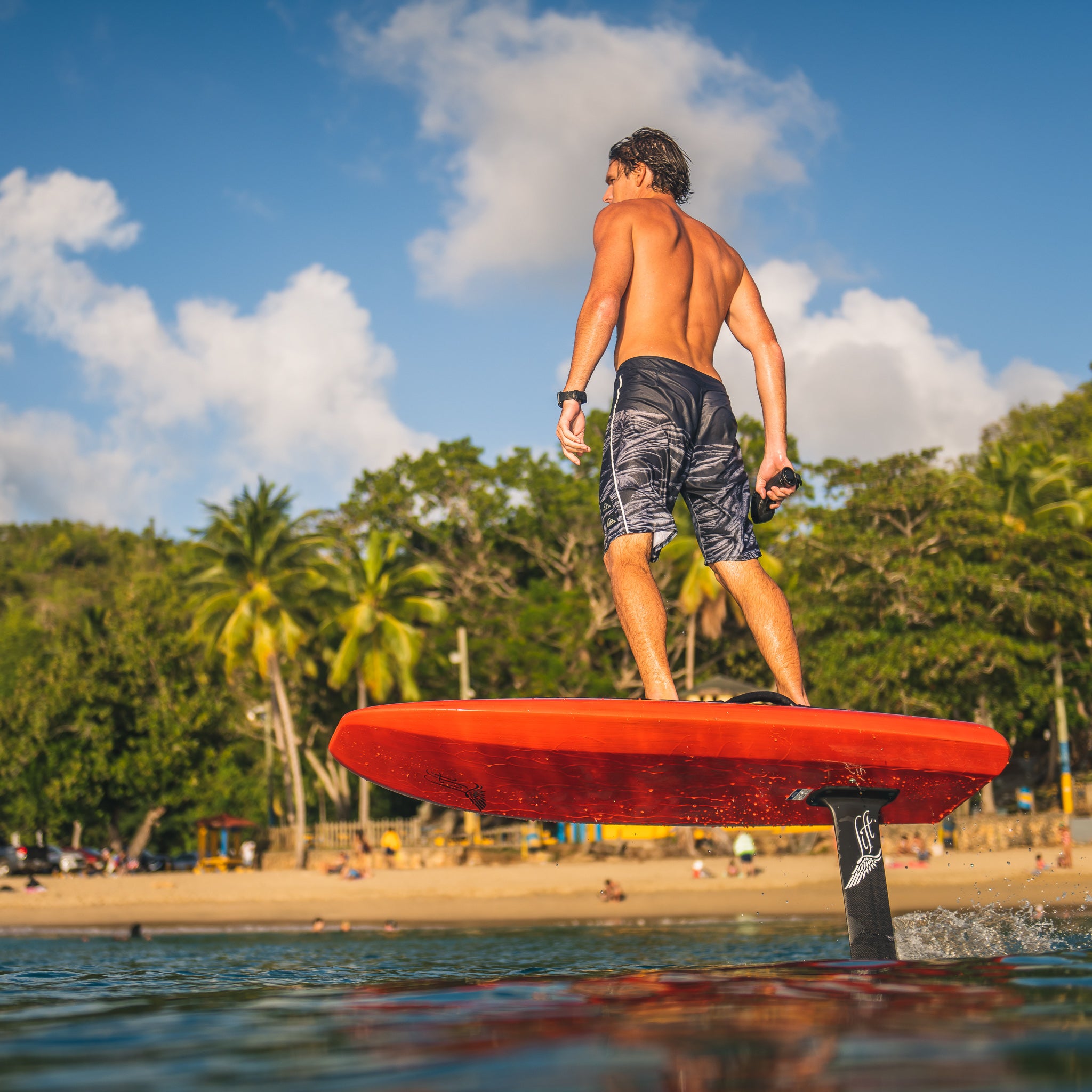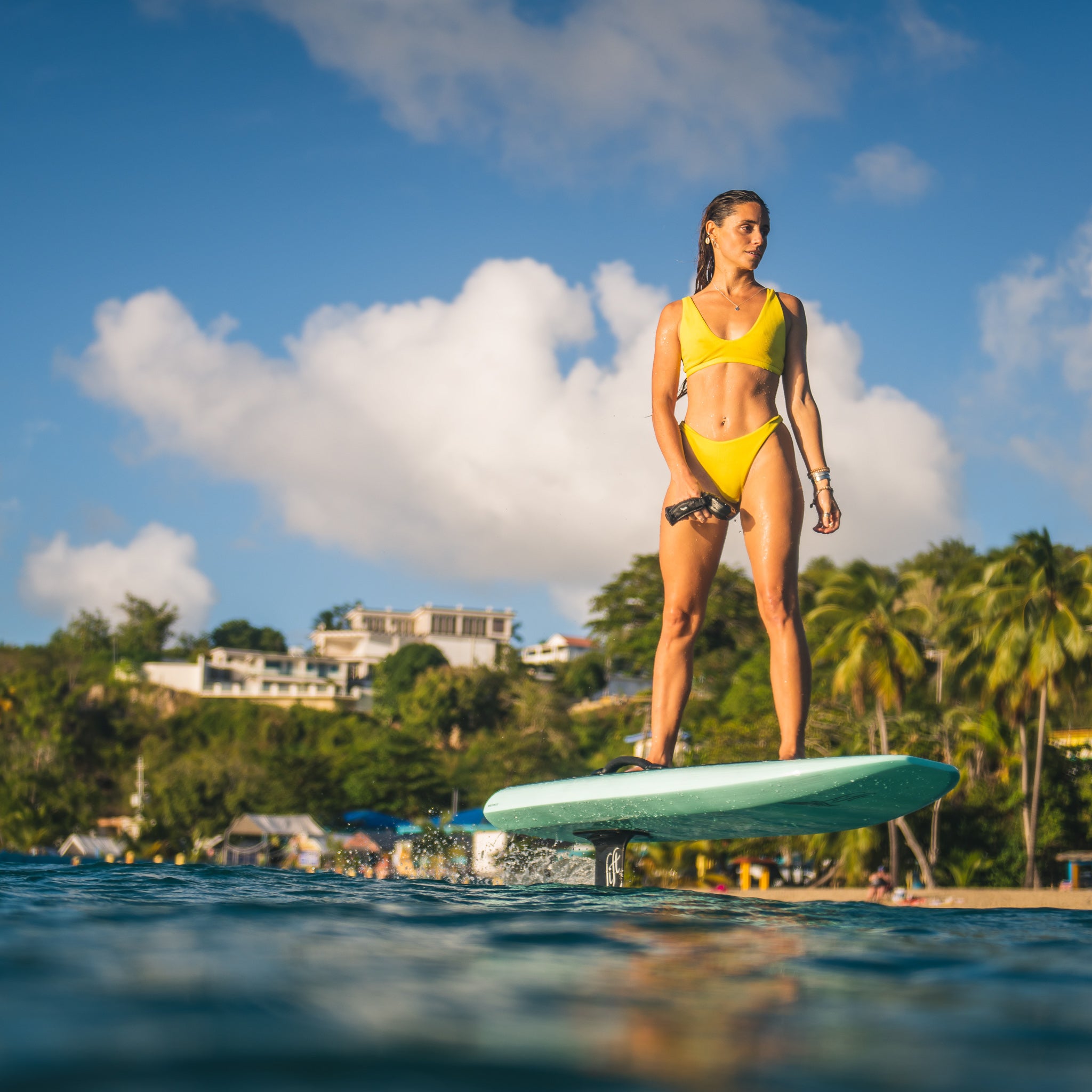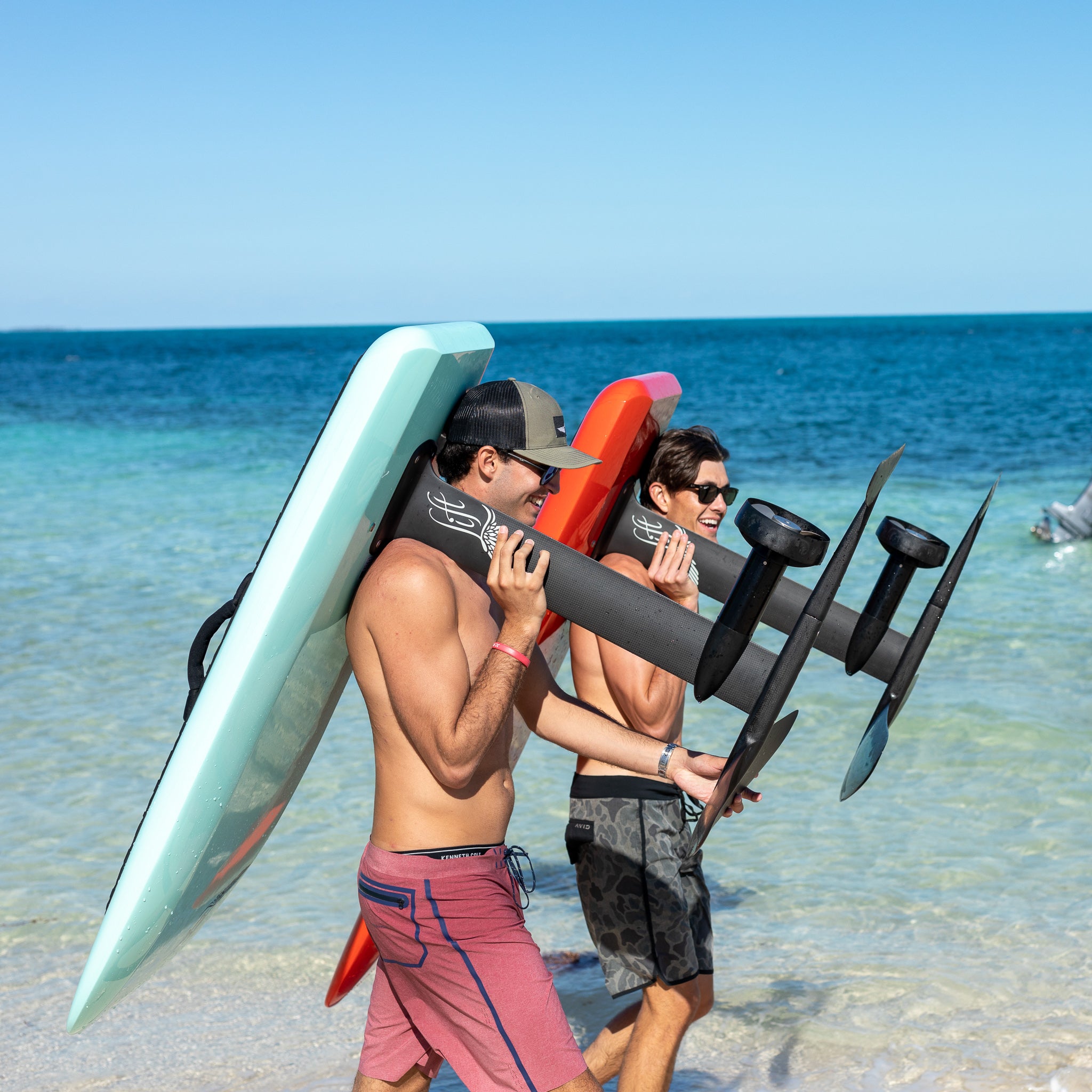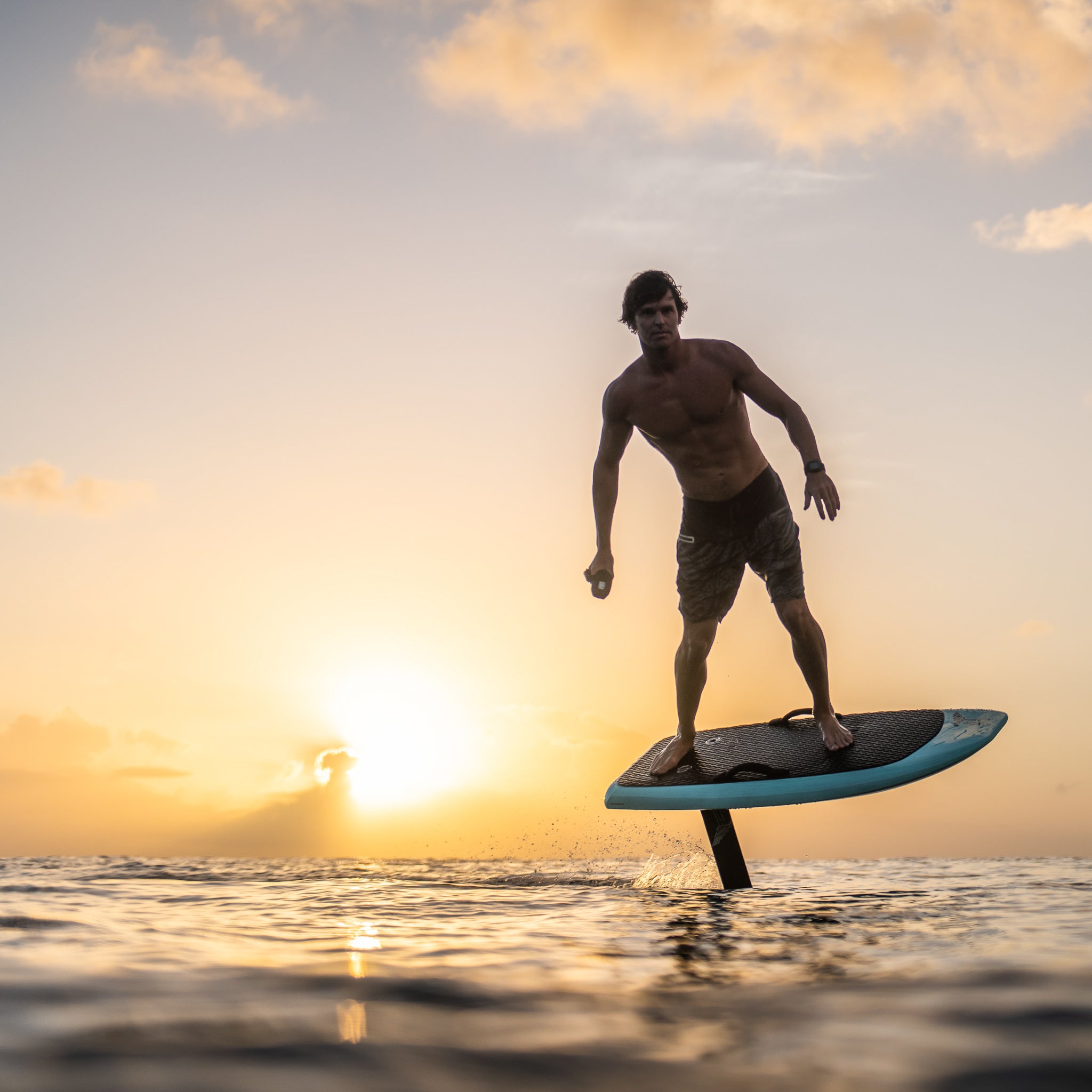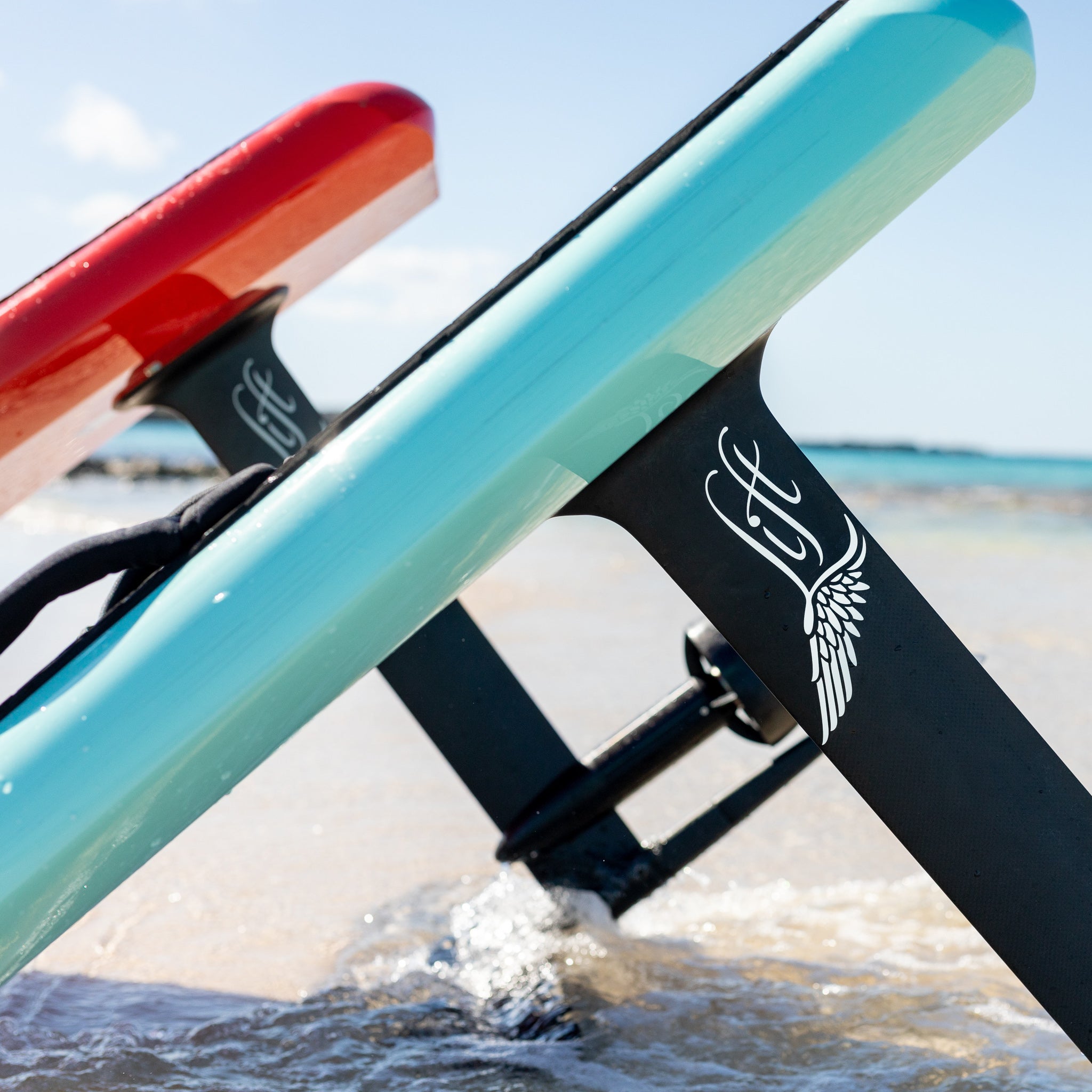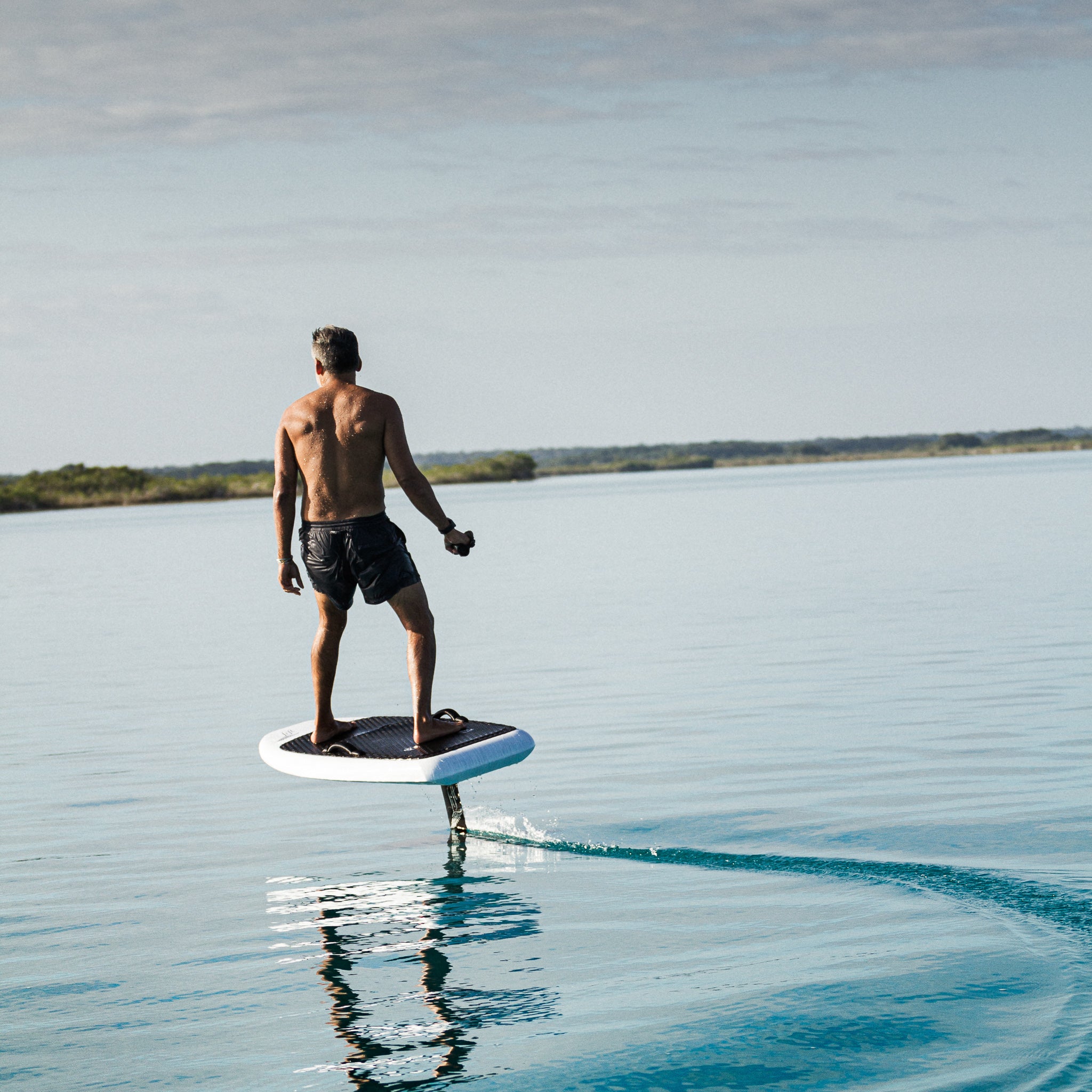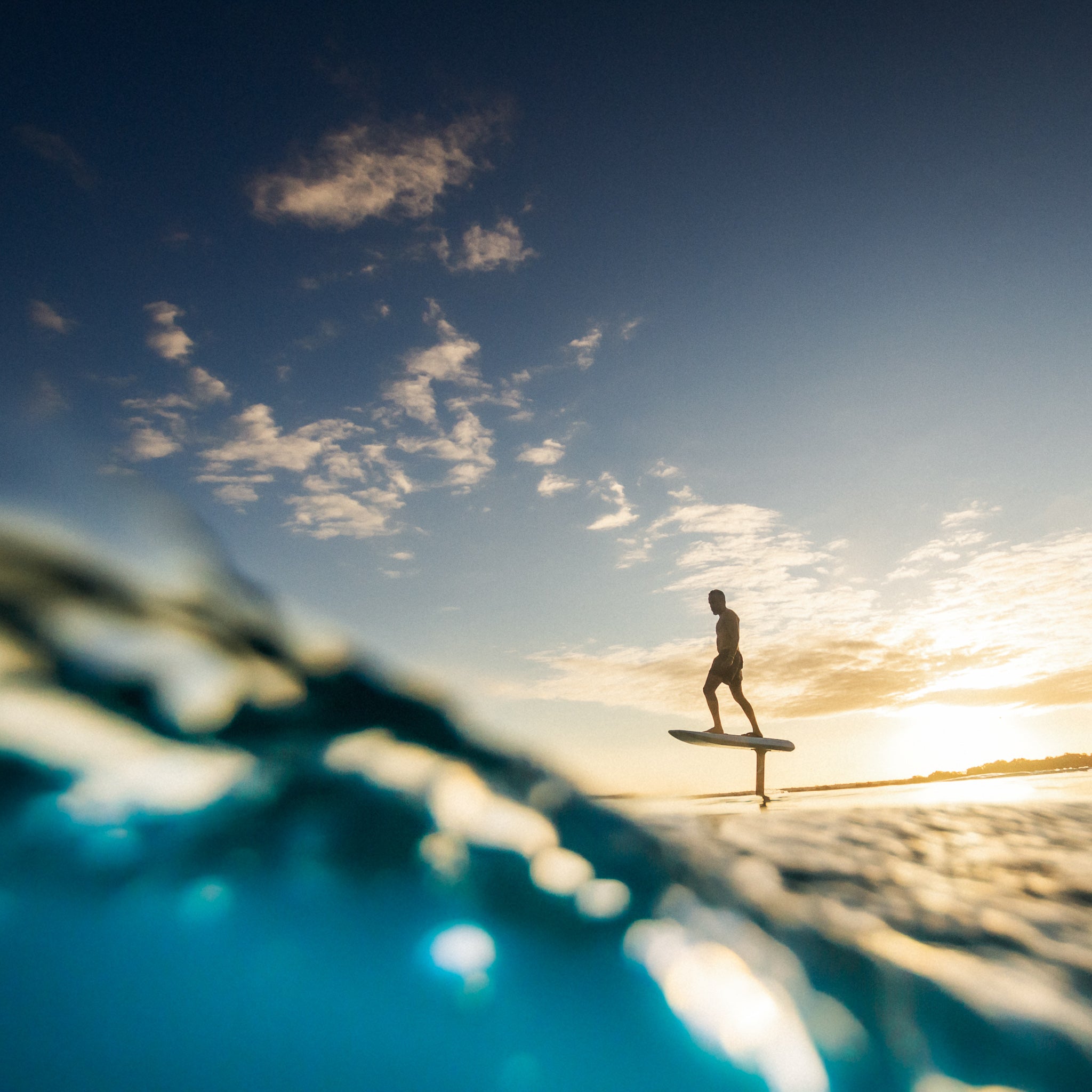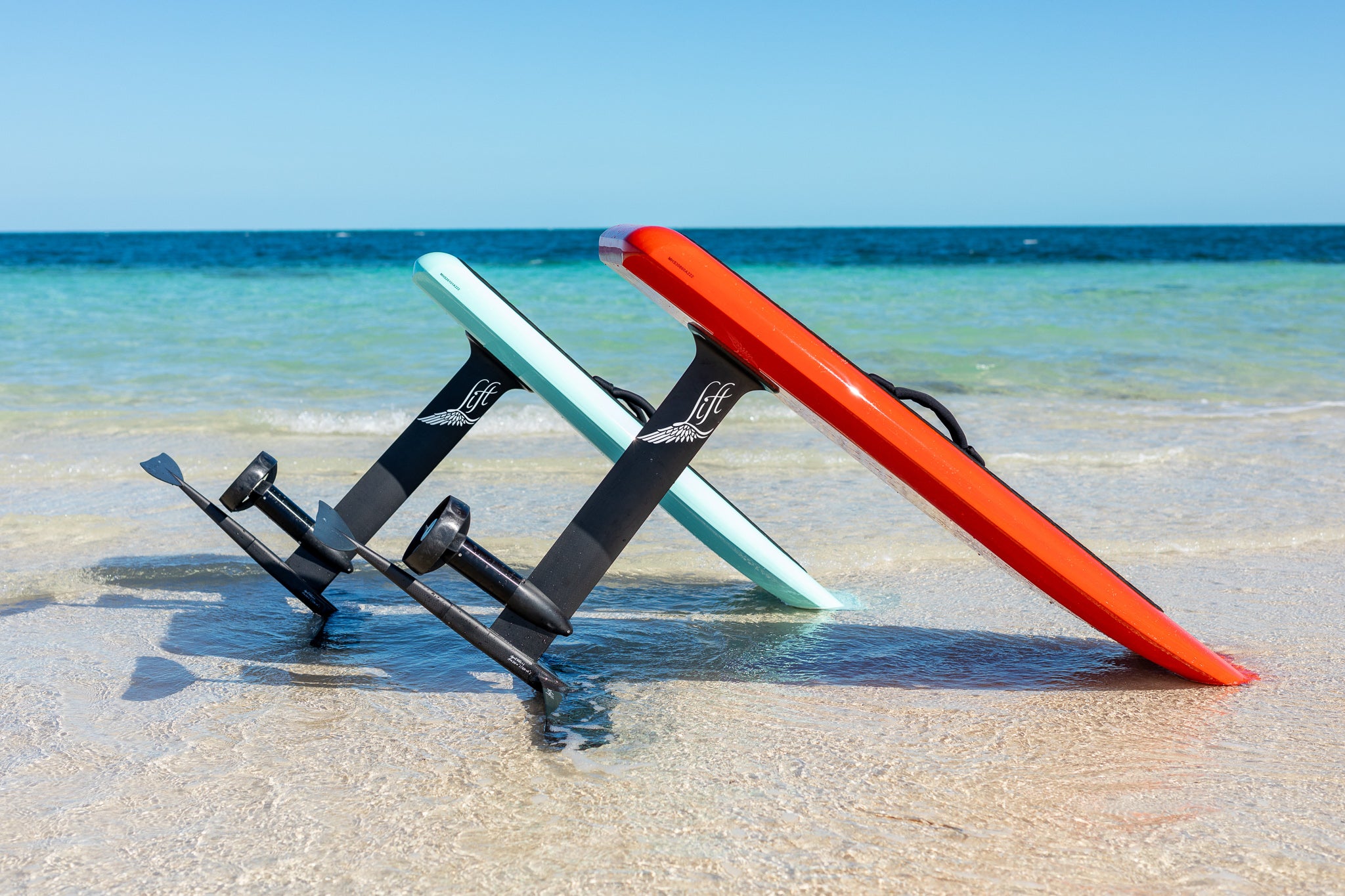 eFoil Lesson
The Lift eFoil is the best eFoil on the market and the top choice for efoiling in Fort Lauderdale. With instruction from professional athletes, you'll be in great hands when going through the simple process of learning to efoil. Ride time is the length of a full battery which is about 1 hr 30 mins plus a short safety at the beginning brings the total time to about 2 hours.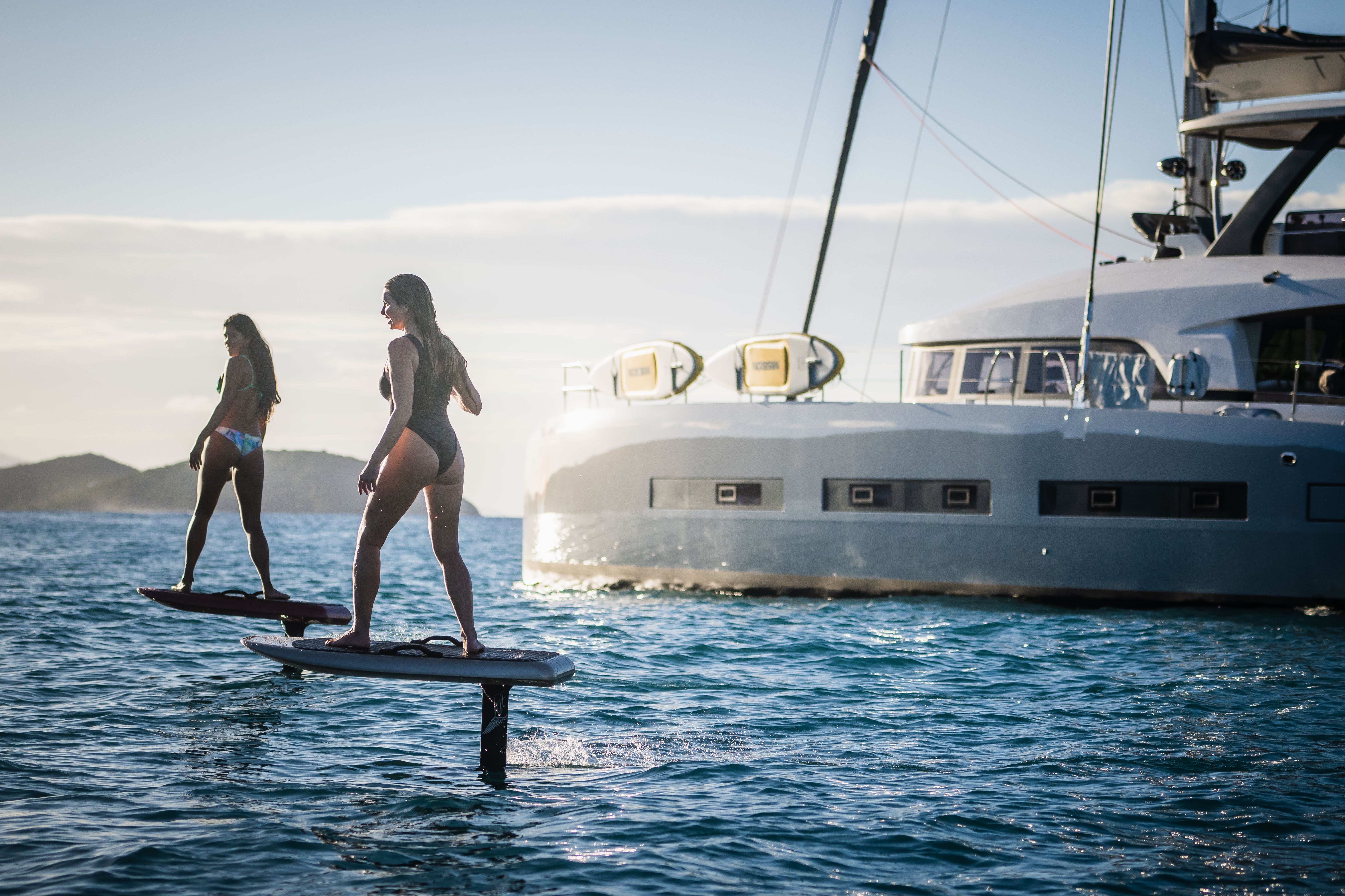 Lift Foils
Try Before You Buy
We have a variety of products from the Lift Foils range. Whether you are trying the eFoil for the first time or just looking to test a new wing, we have you covered! Receive an exclusive $250 off your eFoil purchase when you take a lesson with us.
Learn About
Lift eFoil Models
Compare the two eFoil models from Lift Foils.
Board Construction
The 4'9 New LIFT3 F is ultra-stable, while still small enough you can improve your skills over time and grow into the full potential of the board. The perfect eFoil for getting started, growing your skills and sharing with all your friends and family. Now with two all-new standout colors—Iceberg Blue and Sunset Peach!
5'4"
The 5'4 New LIFT3 F is the perfect size for casual eFoiling, with incredible stability to get anyone up and riding easily. If you're new to watersports and want our easiest, most affordable option to ride the New LIFT3 F 5'4 is for you. Now with two all-new standout colors—Iceberg Blue and Sunset Peach!
What is an eFoil?
What is an eFoil? How much does one cost?
An eFoil, also known as an electric hydrofoil, is a personal watercraft designed to lift the rider above the water's surface. This allows the rider to glide effortlessly over the water, using the p...
View all